Social media giveth—truth, laughs, info—and it taketh away—jobs, reputation, dignity.
One police officer from Kansas found out the downside of being online this weekend when he decided to randomly threaten a black woman's daughter on Facebook and promptly lost his job.
The Daily Mail identifies the disgraced public servant as Rodney Lee Wilson, a rookie Overland Park police officer, as the man who threatened LaNaydra Williams and her child on Facebook, with no obvious connection between them.
Possibly incensed by the death of five Dallas police officers on Thursday, or by Williams' profile picture, which Fox 4 reports was a person dressed in black holding a knife to a police officer's throat, Wilson threatened Williams' 5-year-old daughter, India, on Friday.
G/O Media may get a commission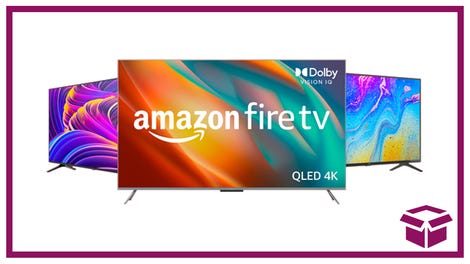 Ooh. stunning.
New Amazon Fire TVs
Williams, who lives in Texas, told Fox 4 that just before midnight, she saw a comment on a picture of her daughter that had been public on her Facebook for more than two years.
It was from Officer Wilson and it read: "We'll see how much her life matters soon … better be careful leaving your info in the open where she can be found. Hold her close tonight, it'll be the last time."
Williams said that she clicked on this random person's page and saw a man in a uniform. She immediately reached out to the Overland Park Police Department, which originally told her that Wilson's Facebook page had been hacked.
Eventually, after an investigation, the Overland PD changed that story and said that Wilson had been fired.
Williams told Fox 4 that Overland Park Police Chief Francis Donchez Jr. called her to apologize.
"For this guy to just come out of nowhere, just being disrespectful. How can you be an officer? How, how? It's unacceptable. For anyone, but especially for a police officer, said Williams. "Cops like this don't value our lives and have the audacity to publicly comment on my child's picture."
Read more at the Daily Mail and Fox 4.