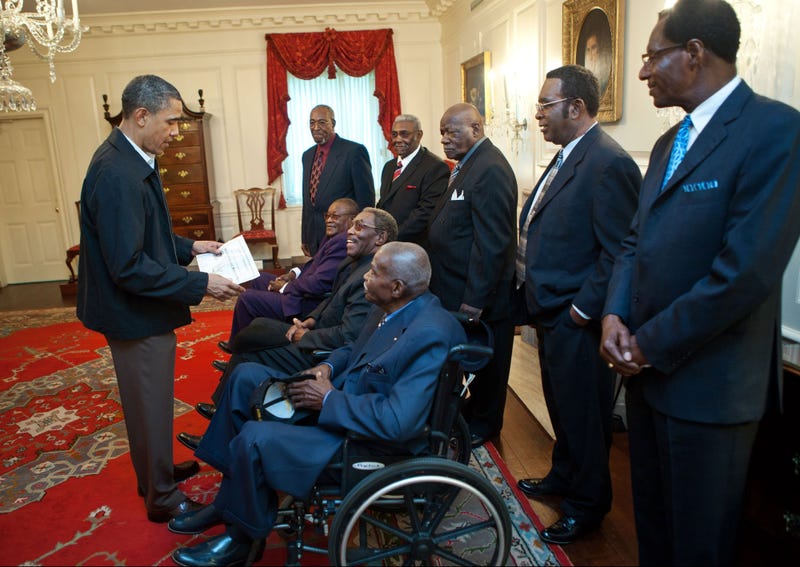 A press release from the White House reports that the president met today with eight participants in the 1968 Memphis Sanitation Strike, an iconic campaign in civil rights and labor-rights history when public workers banded together for dignity, respect and a better life.
Following the meeting with the president, the Department of Labor began the induction ceremony of all participants of the Memphis Sanitation Strike into the Labor Hall of Fame. 
Dr. Martin Luther King Jr. and leaders of the civil rights movement joined these men on the picket line, recognizing that economic justice and social justice are part of the same aspiration for human dignity — a concept that's just as salient in this country today as it was when the campaign took place 43 years ago.
In other news: Letterman: Trump's Obama Comments Smack of Racism.
Like The Root on Facebook. Follow us on Twitter.