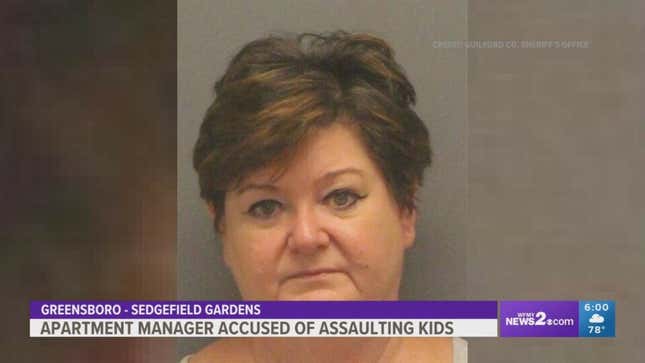 Kimberly Jennings of Greensboro has been charged with two counts of simple assault on a child under 12. Police say Jennings, 62, assaulted two Black children at the Sedgefield Gardens Apartments. She has been arrested and taken to Guilford County Jail.
Tackling A Black Maternal Health Crisis & Embracing Reproductive Justice | The Root Institute
According to the victim, 11-year-old Jace Eury, he and his sister Jayla were playing in the complex's pool last week when Jennings hit her. Residents have identified Jennings as the property manager. Jace stood up for his sister and splashed Jennings with water.
"When I was walking up the stairs to get to the gate, they were asking if I hit her because she had hit my sister first. So I hit her after she hit my sister," Jace explained. "Then she poured Coke on me and hit me with the bottle twice." Per a Greensboro police news release, officers responded the very next day.
Warrants were obtained and just a few hours later, Jennings was arrested. The footage of the incident has been circulating online, which galvanized a generous outpouring of public support. The mother of the siblings, Jae Eury, is grateful but still wants justice for her children.
"What she did to him, if I put one finger on her, I am the one that's going to be in trouble. And that's just not cool. You hit my child, you hit both of my children. You've been harassing my children all summer long and all they wanted to do was just swim in the heat. Just swim, enjoy themselves as children should," Eury said.
"The outpouring is great and it makes you feel good that people are behind you but, it's kind of making me angrier, like I'm angry," she continued. The family wants Jennings fired and is planning on filing a lawsuit against Jennings as well as the property management company.