On the heels of the surprisingly successful The New Edition Story last fall, BET decided to ride the gravy train one more time with the Tuesday release of episode one of The Bobby Brown Story, to be followed by episode 2 on Wednesday night. Much like with New Edition, we followed along on social media with care as we watched a story most of us already know. The lives of Bobby and Whitney have played out pretty publicly since they found love in a hopeless place at the 1989 Soul Train Music Awards.

Though I'm going to watch and enjoy The Bobby Brown Story because I fuck with Bobby Brown the long way, there's not much new here for me. Especially since I read his book, a must-read for anybody who is with the shits and enjoys all of the shenanigans.
His book, the New York Times bestseller, Every Little Step: My Story, written quite obviously in parts by Bobby Brown and more obviously in other parts by Nick Chiles, is a page-turner like a mug. This book is high on entertainment value with details about the Houston family, and frankly, how much Bobby can't stand most of them, sex with ghosts, celebrities, drugs, violence, death, etc. Bobby lived life to the fullest. And it unfortunately cost him as much as he gained.
The good thing about the BET movie is that it attempts to focus in on some of the details that get left out of larger narratives but are included in the book. For instance, Whitney's relationship with her best friend Robin, and how it affected his and Whitney's relationship is presented from Bobby's point of view, very similarly to his treatment in the book.
His introduction to many of the drugs we know he was taking with Whitney is presented as she basically turned him into a cokehead. Nothing new there. He has some shots for Phaedra Parks in the most hilarious fashion. And there's a good bit of storytelling about his relationship with Janet Jackson in the '80s. Yes, that Janet Jackson.
G/O Media may get a commission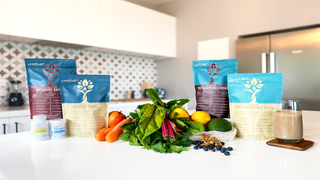 And that's how I know niggas did not read his book: My entire social media timeline was full of shock that Bobby Brown managed to pull Janet Jackson and that Janet basically made Bobby her sidepiece. BET also decided to pull a scene that I saw in full at the screening of the first hour-and-a-half at the Martha's Vineyard African-American Film Festival, which shows Bobby throwing Janet out of his hotel room butt-naked into the hallway as she cowered at the door begging for her clothes before somebody saw her. This was after she basically said she couldn't be with Bobby in favor of the more Jackson-family palatable, James DeBarge of the musical DeBarge family. At least according to the gospel of Bobby.

Scenes That Might Get You Sued for $1,000, please Alex aside, I'd like to point out that Bobby's book came out in March 2017, and we've not heard Janet say one single, solitary peep that any of her parts were inaccurate. There are videos floating around of Bobby talking about how in love he was with Janet. Turns out, they were a thing for real and it makes so much sense to me because, well, what you not gon' do is pretend like Bobby Brown wasn't the fucking man. Because in the late '80s, Bobby Brown was absolutely that dude, and I'm sure he was the object of desire to a large number of suitors.
Much of the "I can't believe she was with Bobby" seems to come from the same place as folks talking about Jermaine Dupri's ability to "pull" Janet. As if, somehow, Bobby (or JD) were beneath a woman of her caliber. We'll leave JD out of this, but Bobby was one of the biggest stars on the planet in the late '80s when they dated. I'm not saying Janet was caught up on his celebrity, considering she had a sizable amount of her own, but Bobby was clearly the king of swag back then. Despite the frequent attempts to convince us all that he can sing in his book, Bobby wasn't exactly anybody's go-to singer. But what he lacked in vocals, he made up for in style, charisma, swag and presence. Bobby was R&B's bad boy for a reason.
While I have no idea what specifically drew Janet and Bobby to one another, that they very, very likely had a pretty hot and heavy romance, especially at such a young age (Bobby around 20-ish and Janet around 23-ish) should come as no surprise. They were both at the top of the black music mountain, which sold to me and you, your mama and your cousin, too. It's WHOLLY believable and if you think back on those times—if you're old enough—it makes a lot of sense, especially with Janet coming off her Control and Rhythm Nation 1814 albums where she was taking control of her life and career.
Obviously, a long-lasting relationship between Bobby and Janet didn't happen for many reasons, some alluded to in the movie by Bobby, and then, of course, he met Whitney and #wallahmagic. But the biggest, black male R&B artist (not named Michael Jackson) and the biggest black female artist at the time, finding their ways to one another for some romantic shenanigans? It's totally believable and even seems like a job for Captain Obvious.
That's the truth about Roni.