"This love shit is a motherfucker."
But she's still gotta have it because Netflix's She's Gotta Have It is coming back, and now we're getting a visual sneak peek into the show's sophomore season.
Per Netflix's press release:
A seriously sexy comedy and rousing celebration of female empowerment, She's Gotta Have It Season 2 offers a timely and topical portrait of rising talents, with free-spirited artist Nola Darling (DeWanda Wise) at the center. Struggling with newfound success this season, against a backdrop of black art and culture, Nola must decide if she will remain true to her creative ideals or give in to the corporate world. Her journey of self-discovery helps transform the lives of those around her, including friend and sometimes lover Mars Blackmon (Anthony Ramos), who sets out to pursue his true passion of music as well as her inner circle of Opal (Ilfenesh Hadera), Greer Childs (Cleo Anthony), Jamie Overstreet (Lyriq Bent), Clorinda Bradford (Margot Bingham), Shemekka Epps (Chyna Layne) and Winnie Win (Fat Joe). Their journey expands to new destinations this season beyond their home base of Fort Greene, the vibrant Brooklyn enclave, that continues to evolve and change as gentrification remakes the neighborhood.
When we last left Ms. Nola Darling in Netflix's She's Gotta Have It, she was gallivanting around her apartment with her array of boy toys to the tune of Prince's "Raspberry Beret" and ultimately choosing herself and possibly something more with Opal.

G/O Media may get a commission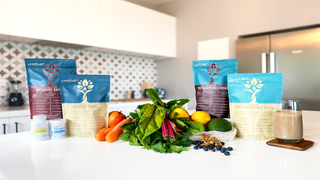 In the new season's trailer, we follow Nola as she attempts to evolve into a better Nola.

"It's 18 months later, so we all know what could happen in a-year-and-half's time," Wise told IndieWire in a recent interview. "One of my favorite things…is thinking about my own career as an artist, you don't come back to her and she's super famous. We're not coming back 18 months later and she's like a super-accomplished, prolific, visual artist. No, she's still fighting and struggling and working through issues."
Speaking of updates, if you remember correctly, one of the most outrageous moments was when Shemekka's new black market booty had quite the public malfunction. That particular moment was farcical, but the show also displayed the very deep-rooted insecurities that fostered her impulsive decision. Issues with the show's outdated portrayal of polyamory aside, I left the series wanting to know more about Shemekka's neurosis with body image.

"What Shemekka goes through, what she's does to her body, that's really dark," Layne told The Root during a red carpet interview at the 2019 NAACP Image Awards. "I think in Season 2, we continue to find out more about that and how Shemekka deals with it."

She's Gotta Have It is executive produced by Spike Lee and Tonya Lewis Lee. All nine episodes of She's Gotta Have It Season 2 will drop on Netflix, May 24, 2019.