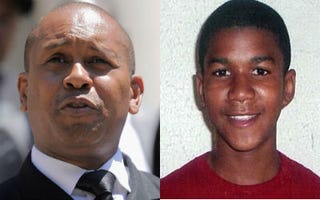 Join The Root as we live-stream a community forum and discussion led by journalst Kevin Powell about the Trayvon Martin tragedy. racial profiling and Black-on-Black violence.
Held at the House of the Lord Church in Brooklyn, NY, Powell will lead a discussion about racial profiling, black-on-black violence
House of the Lord Church (415 Atlantic Avenue, Brooklyn, NY
and what responsible calls to action should Black males consider in the face of consistent violence from beyond and within the community. The forum is open to everyone, especially Black men and boys of all ages.
  http://www.ustream.tv/broadcaster/2500764
Viewers can watch live online and chat with us as experts discuss how recent protests focus less on leaders and more on the masses. Panelists will discuss the new role of leaders in grassroots movements and determine whether or not they still play an important role in the age of the protester.