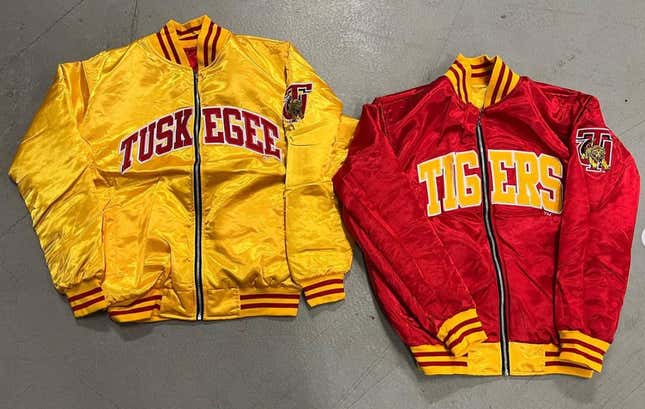 This story is part of our new Start. Build. Grow. series, a celebration of Black Business Month.

As a student at Norfolk State University in the early 2010s, Ashley Jones set out to create apparel and accessories that reflected her style and showed her school pride. But what started as a side hustle has turned into a lucrative business. And now, Jones is teaming up with one of the most recognizable investors in the game to take her dream even further.

Tackling A Black Maternal Health Crisis & Embracing Reproductive Justice | The Root Institute
When the Virginia native noticed a glaring underrepresentation of HBCUs in the sportswear apparel market, she decided to take matters into her own hands and launched Tones of Melanin. "I decided to make my own gear because I felt like I could offer something better than what was in the bookstores," she told Hampton Roads CBS affiliate WTKR in an interview.
To date, Jones has licenses to create apparel for over 40 HBCUs and nearly half of the Greek letter organizations that make up the Divine Nine. In addition to selling direct-to-consumer on her website, Jones' gear is available in various campus bookstores and in retailers, including Dick's Sporting Goods and Belk. And proceeds from every sale go to the school featured on that item.
Riding the wave of success, Jones took her idea to the investors on Shark Tank, where she appeared on the May 19 season finale asking for $300,000 for a five percent stake in her company. Tones of Melanin was the first HBCU athleisure brand to make a pitch on the show.
Mark Cuban was impressed with her pitch and countered with an offer of $300,000 for 15 percent. In the end, Jones negotiated the stake to 12 percent and sealed the deal.
Jones told WTKR that she hopes her success on the show makes it easier for other HBCU entrepreneurs to come after her.
"I feel like I'm just opening doors for the next one, if I'm being honest. I think above everything else is that I get to put on for all HBCUs in prime time." she said.