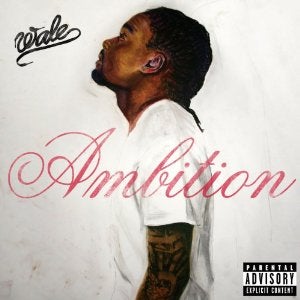 D.C. rapper Wale released his latest album, Ambition, more than a month ago; however, with the album's lead single, "Lotus Flower Bomb," which features R&B singer Miguel, climbing the Billboard charts and arguably leading this winter's pack of hip-hop tracks, Wale's latest venture is worth a mention. 
The first album since Wale's move to Rick Ross' Maybach Music Group, Ambition represents a departure from his eclectic, Lady Gaga-featuring debut album, Attention Deficit. Ambition is a move forward for Wale, featuring a melange of soulful melodies, edgy beats and raw rhymes. Rick Ross, Jeremih and relative newcomer Big Sean join Wale on the album, with notable producers such as Diplo and T-Minus flexing their beat-making abilities. 
Wale's Ambition is now available online and in stores. 
Previous recommendation: A New Book Looks at Black Masculinity.
Got ideas for The Root Recommends? Send them to  recommendations@theroot.com.