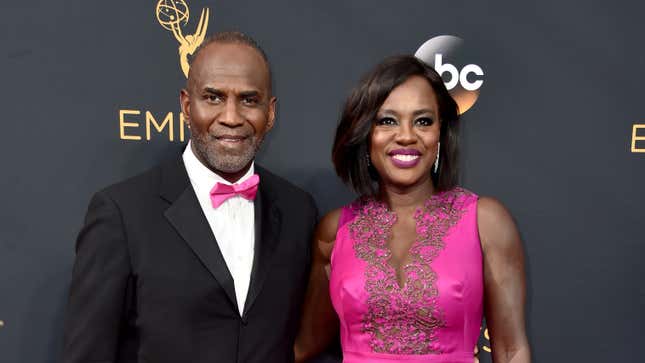 Cue up the James Brown lyric: "This is a man's world, but wouldn't be nothing ... without a woman or a girl."
My Hip-Hop Story: Cedric The Entertainer On Jay-Z and His Indisputable Role In Shaping The Genre's Culture
Powerhouse production couple Viola Davis and Julius Tennon have a new project in the works under their JuVee Productions banner, and it seems interesting.
According to the Hollywood Reporter:
The NBCUniversal-owned cable network has greenlit In a Man's World, a docuseries in which four women will morph into men for several days. Each woman, following months of training and with the assistance of Oscar-winning makeup artists and voice and movement coaches, will explore what it's like to experience the world as a man. The series, exec produced by Davis and Tennon's JuVee Productions and Lucky 8 will debut in the fall.
The series will be coming to Bravo and will dedicate each episode to a different woman. The series will document the woman in various career fields, such as a pastor and a professional pool player to test if their experiences are vastly different as a man than as a woman. Given that so many career fields—including the aforementioned ones—are so male-dominated, I'm expecting each woman to experience a sort of privilege they were never privy to before. I'm also hoping to see a wide range of diversity so that there could perhaps be a broader discussion on intersectionality as well. Since JuVee is involved, I predict there will be a decent amount of representation.
Kim Woodard, Greg Henry, Isaac Holub, George Kralovansky, Kate Bernstein and Danielle Media will also serve as executive producers, along with JuVee's Andrew Wang.
"We at JuVee continue our commitment to illuminate the challenges and obstacles of the voiceless. Our goal is to be disrupters. We are so proud of the originality and boldness of In a Man's World and it is our hope that it shifts you a little," Davis noted in a statement to THR.