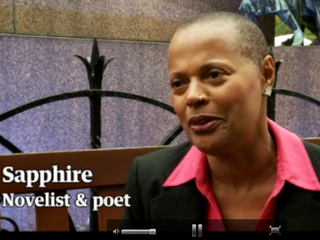 Author and poet Sapphire's first best-selling novel, Push, was adapted into the double-Oscar-winning film Precious. Her second, The Kid, has just been published to enthusiastic reviews. But she says that as an African-American artist, she feels the "very real and very painful" effects of racism.
In this clip, she talks about combating the assumption that "black artists are only able to tell autobiographical horror stories and don't have an imagination."
Read more at the Guardian.
In other news: Body of Roswell Friend Found in Delaware River.