(The Root) — The Essence Music Festival kicks off today (July 5) and bumps through New Orleans until Sunday, July 8. The Root has headed down to the Crescent City to catch black music's brightest stars in action. It's a weekend that's not just for grown folks, either.
For the first time in its 18-year history, EMF hosts the Youth Empowerment Experience, which includes a performance lineup for the younger crowd. Touting artists like Diggy Simmons, the OMG Girlz, Coco Jones (who stars in Disney's latest film, Let It Shine) and local marching band the Roots of Music, the festival offers parents a chance to treat their kids to a bit of wholesome fun.
Many of the adult festivalgoers fortunate enough get a Friday ticket will get a chance to see longtime R&B recluse D'Angelo take the stage. After spending the last decade or so away from the spotlight, the Virginia soul man has been on the comeback trail this year.
He just gave his latest TV performance during last Sunday's BET Awards. Before that, he completed a short European tour and made a brief appearance at the Bonnaroo Music and Arts Festival in Manchester, Tenn., as a guest of the hip-hop band the Roots. On EMF's first night, D'Angelo will be on a lineup that also boasts Charlie Wilson, Keyshia Cole, Trey Songz and the Pointer Sisters as performers.
On Saturday the New Orleans crowd gets to enjoy the comedy of Kevin Hart. The Think Like a Man star is scheduled to warm up the audience, likely delivering famous lines like "You gon' learn today!" But music fans won't be disappointed — Mary Mary and Ledisi are also set to sing their respective gospel and soul hits. And while Dru Hill, Eric Roberson and Teedra Moses rock on the smaller SuperLounge stage, Mary J. Blige is on tap to close out the evening on the headliners' platform.
Speaking of headliners, some might think the final night of the Essence Music Festival may become a battle of the divas, but we're sure that Chaka Khan, Aretha Franklin and Fantasia will be able to coexist without any catfights on Sunday night.
G/O Media may get a commission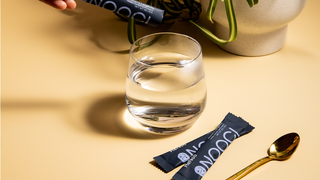 If you can't make the EMF, be sure to check out The Root for updates and artist interviews!
Hillary Crosley is The Root's New York bureau chief.