Alexandra Shipp will not be censored. The 27-year-old actress was best known for her roles in the 2014 biopic, Aaliyah: The Princess of R&B and 2015's Oscar-nominated Straight Outta Compton before being cast as Marvel superhero Storm in 2016's X-Men: Apocalypse; but Shipp sparked a storm of her own on social media last year when the biracial actress pushed back against criticism for playing the role (which was portrayed onscreen by fellow biracial actress Halle Berry from 2000 to 2014).

In an ill-advised choice of words, Shipp compared colorism to racism, derailing what could've been a constructive and always much-needed conversation about colorism in Hollywood into a war of words—and triggering some understandably deep emotions on both sides.
Now dubbed 2018's "Face of the Future" by Italian fashion house Max Mara, Shipp, who will reprise the role of Storm in 2019's X-Men: Dark Phoenix, addressed the controversy in an interview in Glamour's August issue, both doubling down on her stance that she has as much right to play the iconic superhero as any other black actress and clarifying what roles she doesn't think it's appropriate for her to play.
[I tweeted back] at people who criticized me for not having dark enough skin for my role in X-Men because we're not going to have this conversation about a cartoon character. You're not going to tell me that my skin color doesn't match a Crayola from 1970. Growing up, when I was reading the comics, I pictured her looking like me. For any black girl, for there to be a black superhero, we picture them looking like us. So when I auditioned for the role, I wasn't like, "Oh man, I'm not dark enough." I was like, "Finally, this is my moment." I'm not playing Harriet Tubman with a prosthetic nose and darkening my skin tone. I would never do that.
G/O Media may get a commission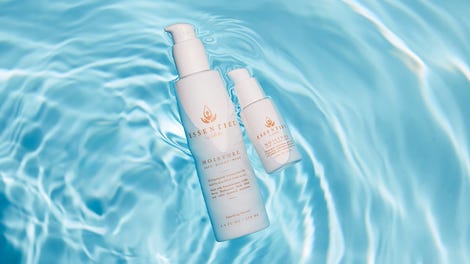 20% off
Essentiel by Adele
Shipp—who referred to herself as a "strong, black woman" during last year's dustup—is unapologetically opinionated, a quality she wishes was more acceptable for Hollywood actresses.
I get pushback for things I say on social media, mostly on Twitter, but I hope to never censor the things that come out of my mouth. Male actors have always been able to be way more opinionated when it comes to politics. As actresses, we only get to do things like help the hungry children. Take Angelina Jolie. She's political in her actions, but you don't know her opinion on Trump. I think people should speak their truth. I don't give a fuck. I'm me. I'm exactly who I want to be every single day. I know it might be my demise—I'll check back in with you in a couple years and see how it's working out—but I'm my own artist, and you can't be a great artist without having a huge opinion.
In the era of #MeToo and #TimesUp, we're inclined to agree with Shipp, even if we don't agree wholeheartedly with all of her opinions. It's well past time for women in Hollywood—especially women of color—to stop being polite and start being real.
"The time is up for people in this industry being opinionless," Shipp tells Glamour. "If I was sitting here giving you all the answers you wanted to hear, keeping my political [beliefs] to myself, I would be acting."