During Monday's Grammy Awards, there was one musical tribute that was noticeably absent from the show, and fans of Natalie Cole were not too pleased.
Lionel Richie as well as the late David Bowie, Maurice White and Glenn Frey all received segments dedicated to their musical accomplishments with performances by fellow musicians. But Cole, who died last year, only received a mention, along with other musicians and music executives who died in 2015, in the Grammys' "In Memoriam" segment.
How hard would it have been to pay tribute to a black woman who made music history, as Holly Robinson Peete pointed out?
https://twitter.com/hollyrpeete/status/699451748386103297
Other people on social media also chimed in:
https://twitter.com/__Dutch/status/699467409183404032https://twitter.com/WitherspoonC/status/699437973474045952https://twitter.com/FilmFatale_NYC/status/699447074136453120https://twitter.com/karsh/status/699446812655165440
G/O Media may get a commission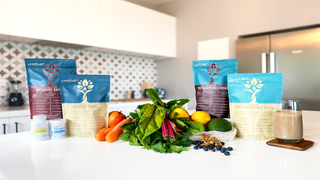 In an interview with the New York Post's Page Six, Cole's sister, Timolin Cole, said that she was told prior to the show's airing that her sister wouldn't get a tribute.
"We were hoping that there will be some sort of actual tribute to her fitting of her artistry and stature. She had 21 Grammy nominations and nine wins. She was such a force in the music industry and she transcended genres. I think she should be recognized for the impact she has had," Timolin Cole said.
"Why wouldn't you have a medley of two or three songs? There are many hits that could be sung and great artists who could perform them," Timolin Cole continued.
Here's your time to shine, BET. You better come through with a good tribute to Cole.