Ever since the release of 1993's What's Love Got to Do With It, the film based on Tina Turner's autobiography, I, Tina, Ike Turner has been more infamously known as a wife beater than as a musical innovator. So it's not surprising that some have side-eyed TV One's decision to kick off the latest season of its hit series Unsung by telling his story.
Officially bowing tonight, just as Black Music Month gets into full swing, Ike Turner's story begins with the obvious elephant on the screen: a video featuring Tina Turner discussing their abusive relationship. But original interviews with many others—like his cousin Lester Jack, band member Leon Blue and onetime Ikettes Holle Maxwell and Claudia Lennear (who is perhaps more recognizable these days for her featured role in the 2013 Oscar-winning documentary 20 Feet From Stardom)—tell a deeper story.  
It's not just a story about his truly "unsung" creation of the song "Rocket 88," widely acknowledged as the first rock 'n' roll record, which Lennear labels a "landmark" record in which the "transition between Delta blues and rock 'n' roll" is fully discernible.
Instead, viewers get a significant backstory exploring his origins in Clarksdale, Miss. Born in 1931, the music pioneer experienced the worst of Jim Crow, witnessing unspeakable racial violence at a young age while also enduring early sexual trauma from older women.
But Turner was also exposed to a rich musical tapestry; the Mississippi Delta during that time was akin to New York City in hip-hop's early days. By the time he reached his teenage years, Turner was already mixing and mingling with blues greats like B.B. King, Muddy Waters, Sonny Boy Williamson II (for whom Turner would serve as a backup musician) and Pinetop Perkins, who taught him piano. Turner taught himself to play guitar.
G/O Media may get a commission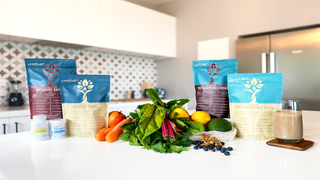 He worked as a disc jockey for Clarksdale's legendary WROX radio station and helmed his own band, Kings of Rhythm. The unsung music pioneer also served as a talent scout, playing a role in early recording deals for Bobby "Blue" Bland and Howlin' Wolf.
By the time he relocated to the St. Louis area in the 1950s, Ike Turner was a respected musician. Unsung even acknowledges the racial barriers that his music, which attracted many white fans, helped tear down in the Midwest. Still, he didn't take off in a big way until he united with Anna Mae Bullock, whom he renamed Tina.
Together they scored the breakthrough 1960 hit "A Fool in Love," which Ike penned. But it was onstage, as the Ike & Tina Turner Revue, where their magic was truly evident. The footage of those performances truly electrifies, providing some of the episode's best moments. Ike, who died in 2007 at age 76, shows up here through old interviews and lots of pictures.
Of course, his drug use is a central theme, and viewers may be surprised to learn that two superstars, Redd Foxx and Elvis Presley, are accused of introducing him to cocaine. That drug addiction also fueled his violent behavior. Although no one interviewed actually admits to witnessing Ike hit Tina, no one denies that it happened, either.
While soft arguments are made that What's Love Got to Do With It—which features Oscar-nominated performances by Angela Bassett as Tina and Laurence Fishburne as Ike—exaggerated and even outright fabricated some details, Unsung doesn't dig deeper into these claims. For example, the show doesn't acknowledge that the infamous "Eat the cake, Anna Mae" scene, recently immortalized in Jay Z's verse for Beyoncé's hit "Drunk in Love," is one of those reported exaggerations, primarily because defending Ike's domestic abuse is not the show's primary goal.
Perhaps most intriguing is Ike Turner's postprison life in the early '90s, following his conviction on cocaine possession. A return to his blues roots netted the Mississippi native many accolades, including a Grammy for his 2006 album Risin' With the Blues months before his death. His performances during this period—the first time in his career that just he was showcased—validated his enormous creative gifts. Many of the performances were downright soul-stirring, with the bluesman holding up a mirror to his tortured existence.
His daughters and granddaughters also reveal an unexpected side of the man: his capacity to love and to love deeply. "My dad didn't have a halo, but he didn't have horns, either," Twanna Turner said.
Surprisingly, Ike Turner was extremely modest and humble about his extraordinary musical contributions. There's a reason that he, along with Tina, is in the Rock and Roll Hall of Fame, and this Unsung definitely shows why. Yes, it's unfortunate that Ike Turner inflicted so much personal pain on others as well as on himself, but that does not and cannot erase the undeniable truth that he was indeed a music pioneer.   
TV One will air Unsung Wednesday, June 3, at 8 p.m. EDT, 7 p.m. CDT.
Ronda Racha Penrice is a freelance writer living in Atlanta. She is the author of African American History for Dummies.