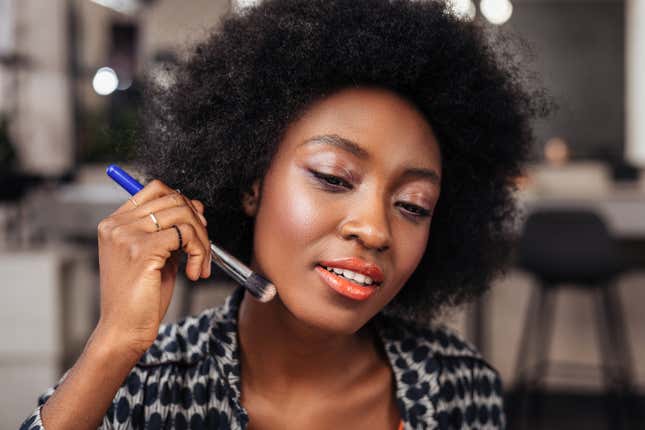 If you've been using powder blush since your Sweet 16, it may be time to say goodbye – or at least give it a rest for a while. Liquid blush is a highly-pigmented alternative that lasts longer on your skin and is often easier to blend than powder. Most on the market are lighter than powder or cream blushes, so they leave you with a more natural-looking flush of color on your cheeks. And those who suffer from dry skin will be instantly relieved when they find that liquid blush doesn't appear flaky and patchy the way powder can.
Swag of the Week: A Blush For Your Cheeks and Lips
But before you get started, it's important to note that a little bit of liquid blush goes a long way. Applying too much can leave you looking less like a baddie and more like Bozo (the clown, that is). Just add one or two dots to the apples of your cheeks and blend upward with a foundation brush, a sponge or your finger to get the look you want.
Ready to give liquid blush a try? Check out a few of my favorites:
Cult Favorites
Rare Beauty by Selena Gomez - Soft Pinch Liquid Blush ($23)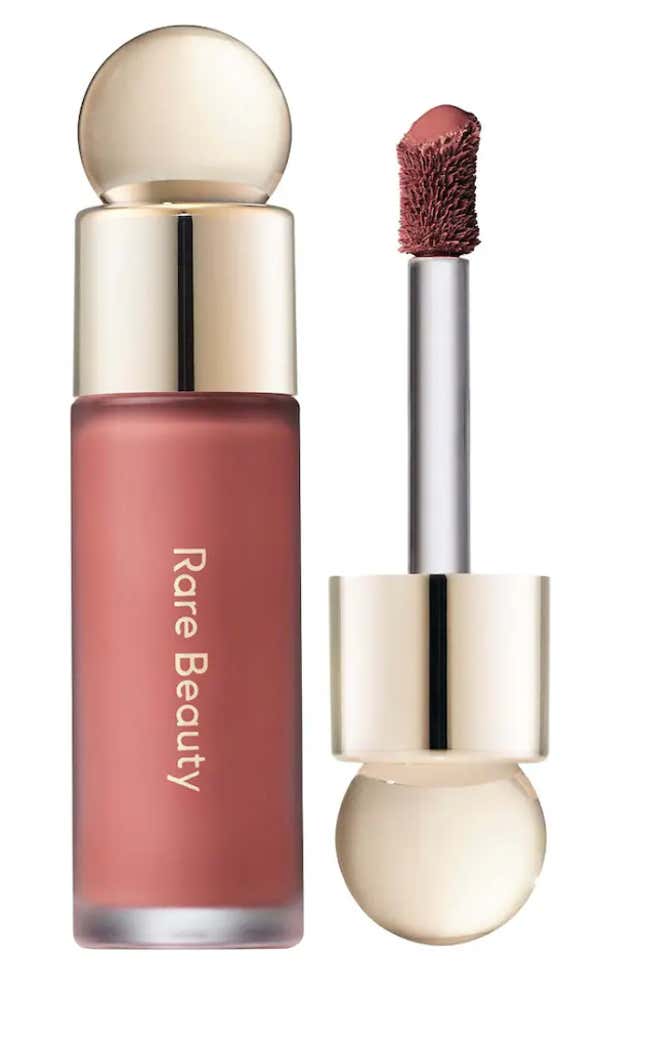 The Soft Pinch Liquid Blush from Selena Gomez' Rare Beauty line is a cult favorite. Black and Brown beauties everywhere can't stop talking about how much they love this long-lasting liquid blush in all of its amazing matte and shimmery colors.

NARS Afterglow Liquid Blush ($32)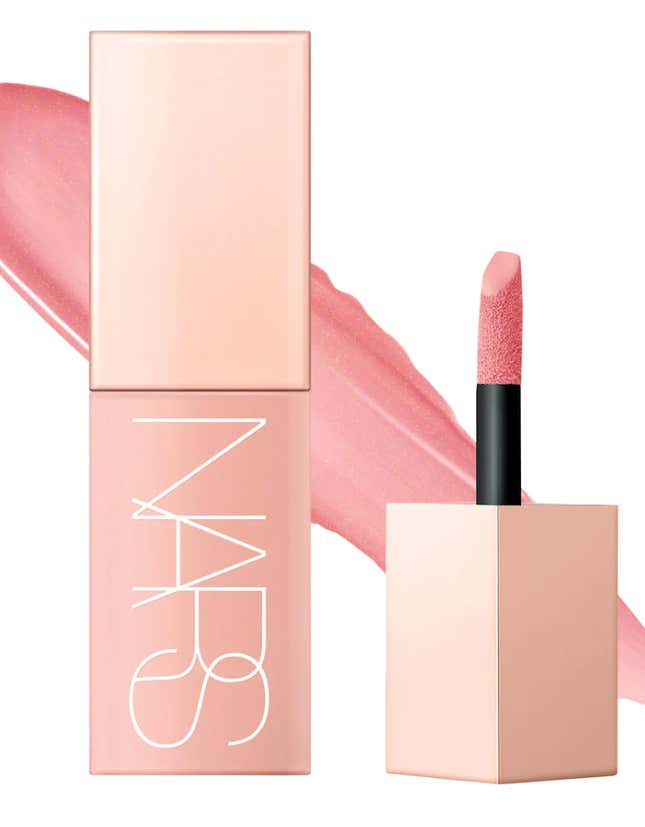 If you like powder blush from NARS, you'll love their Afterglow Liquid Blush. It's so lightweight and leaves you with a healthy, natural-looking glow. It comes in six shades, including Orgasm, an OG favorite.

Black-owned Alternatives
If you want to recreate the same great look with a Black-owned beauty brand, you can't go wrong with these brands:
Danessa Myricks Vision Flush Blush, Eyeshadow and Lip Color ($20)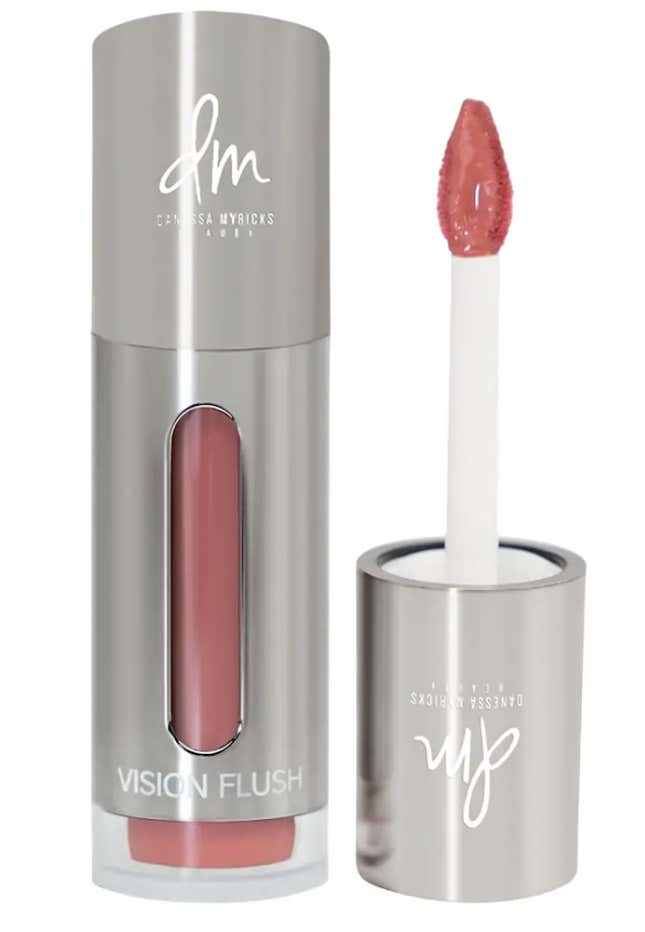 Leave it to Danessa Myricks to bring us dope a product that works on your entire face. Vision Flush is so much more than a stunning liquid blush for people of color. It also works as an eye shadow and lip color to help you build the perfect monochromatic look. It comes in ten shades, so the opportunities are endless.

Juvia's Place Blushed Liquid Blush ($18)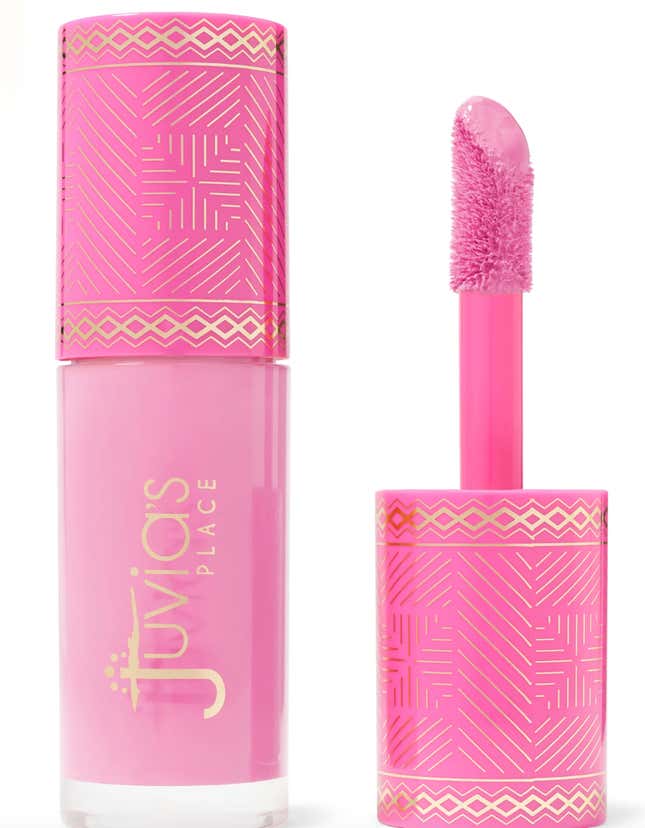 Blushed Liquid Blush from Juvia's Place is a highly-pigmented blush formulated to give your skin a gorgeous glow. It comes in 12 amazing shades that are sure to pop on your complexion.
Bonus Drugstore Brands for Baddies on a Budget
Looking to save a little loot? Check out these dope drugstore brands that are under $15:
e.l.f Putty Blush ($7)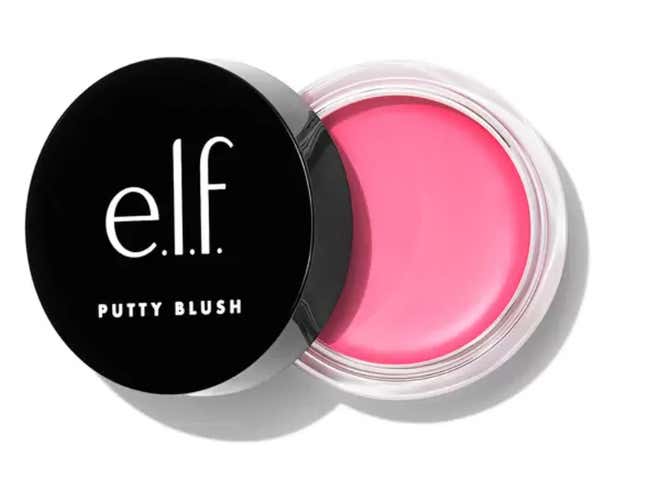 When it comes to beauty on a budget, do not sleep on e.l.f. Their Putty Blush is a lightweight, creamy blush with plenty of pigment. It's infused with argan oil and Vitamin E, so it feels super smooth when you apply. All eight of the shades are amazing, but I have a special place in my heart for Tahiti, Bahamas and Turks & Caicos.

NYX Sweet Cheeks Soft Cheek Tint Blush in Baby Doll ($9.50)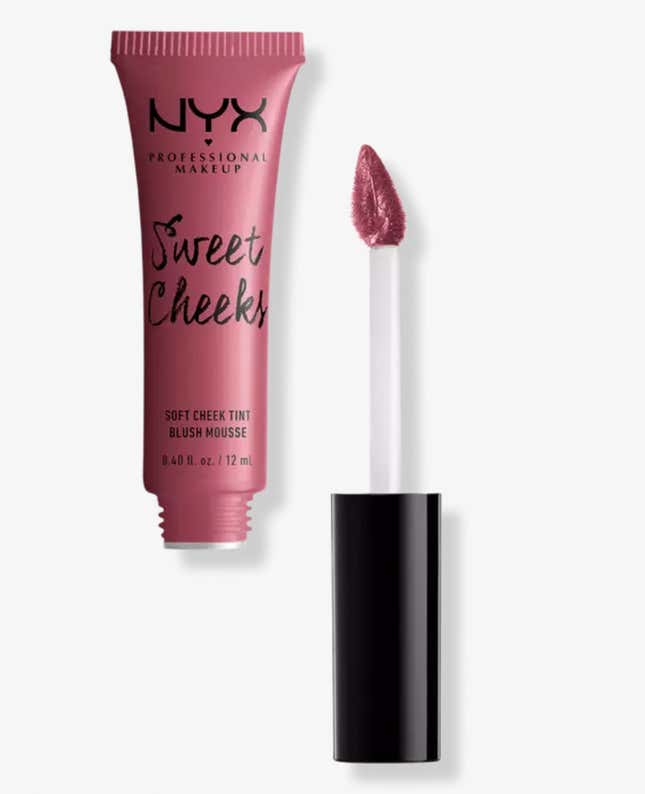 If you're talking about great liquid blush for less, NYX Professional Makeup understood the assignment. Sweet Cheeks Soft Cheek Tint is a lightweight blush that is great for blending. One of my personal favorites, this stuff lasts all day.
Milani Cheek Kiss Blush ($10.99)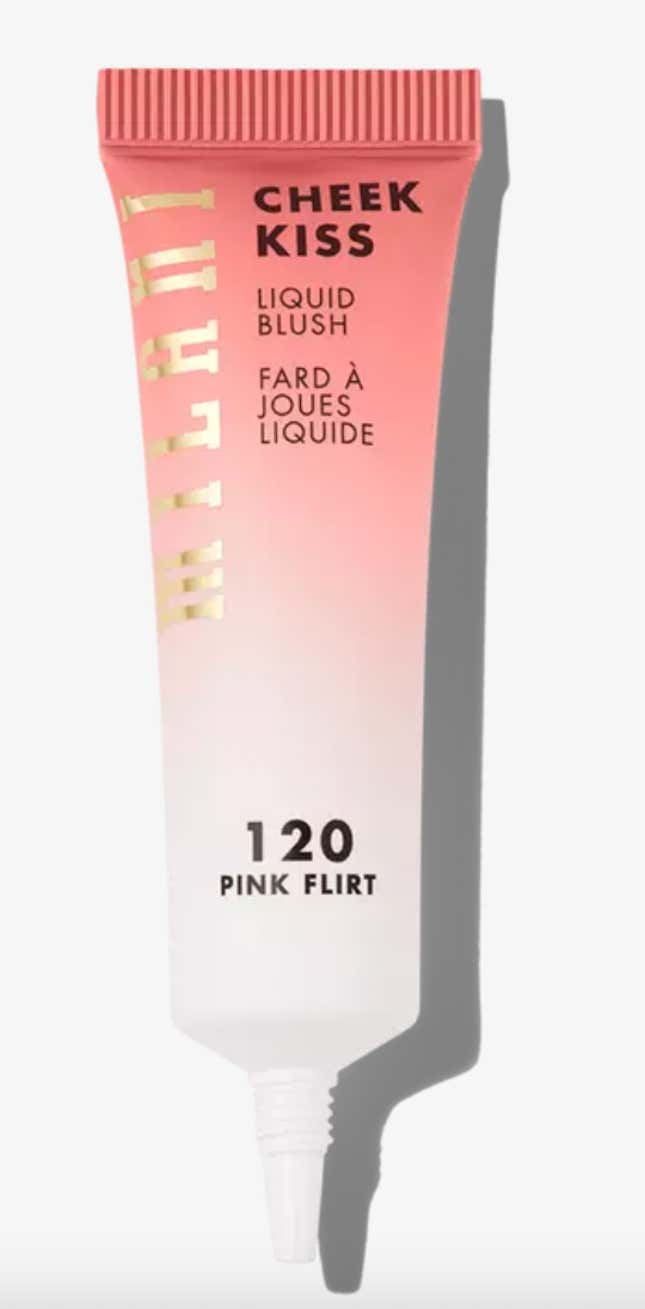 Pomegranate, rose extract and watermelon are just a few of the good-for-you ingredients you'll find in Cheek Kiss Blush from Milani. Although some users have complained that the liquid dries quickly, most agree that it's a great option for the price.