Donald Trump Jr. continues to display that he, much like others in his family, is truly the worst, "joking" on Twitter that he would take half of his daughter's Halloween candy to teach her about "socialism."
Talk about trick or treat, or just generally having an asshole for a dad.
Of course, it didn't take Twitter very long to drag Donnie Jr. to the appropriate sublayer of hell.
G/O Media may get a commission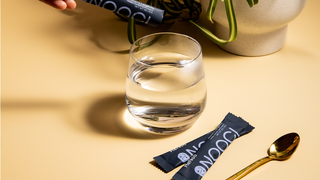 British author J.K. Rowling, who happens to be descended from clapback royalty herself, happened to have time Wednesday and also inserted her appropriate burn for ol' Donnie Jr.
Yes, J.K. You better talk on that generational wealth.
It was also an appropriate time to point out that Trump Jr. apparently doesn't even know the difference between "to" and "too" (or maybe he does, but this is Twitter, and when you're an asshole, nothing is forgiven).
There is also, of course, the irony that Halloween candy ... is ... well, literally a handout.
And then there is just the general heartlessness, as many mentioned, behind the tweet. What of the sick kids? What of the kids who don't come from loving homes? What of the kids who have loving parents but whose parents are so busy working, they don't have time to do the whole trick-or-treating thing? What of good, old simple kindness and celebrating the joy of giving because you can?