The parents of a drunken driver killed in a car crash last year are suing Tiger Woods, blaming him and his girlfriend for their son being intoxicated and then getting behind the wheel.

In a lawsuit filed Monday, the parents of Nicolas F. Immesberger say their son, who worked as a bartender at the golfer's Jupiter, Fla., restaurant, The Woods, was served excessive alcohol there after his shift and then allowed to drive, the Los Angeles Times reports.
In addition, they say Woods' girlfriend, Erica Herman, the restaurant manager, recruited Immesberger to be a bartender despite knowing that he was an alcoholic.
Immesberger died Dec. 10 after losing control of his car on a Florida highway, according to the Times. His blood alcohol level was .256, more than three times the legal limit.
Immesberger's parents, co-managers of his estate, claim in their suit that after their son's shift was over Dec. 10, "the employees, management and owners of The Woods over-served a young man they knew was suffering with the disease of alcoholism," CBS News reports.
G/O Media may get a commission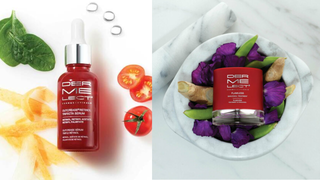 Save $19
Retinol Renewal Kit
According to the complaint, Immesberger drank for about three hours before employees at The Woods "[sent Immesberger] out to his car to drive home. As a result of this negligence, Immesberger crashed his vehicle and died."
Neither Woods nor Herman was at the restaurant that night, the Times reports. However, as CBS notes, the lawsuit argues that as the owner, Woods is "directly responsible for ensuring that his employees and management" were not overserving its employees and customers.
Reporters caught up with Woods at a PGA press conference Tuesday in Bethpage on New York's Long Island.
"We're all very sad that Nick passed away," Woods said when asked about the suit. "It was a terrible night, a terrible ending. And we feel bad for him and his entire family. It's very sad."