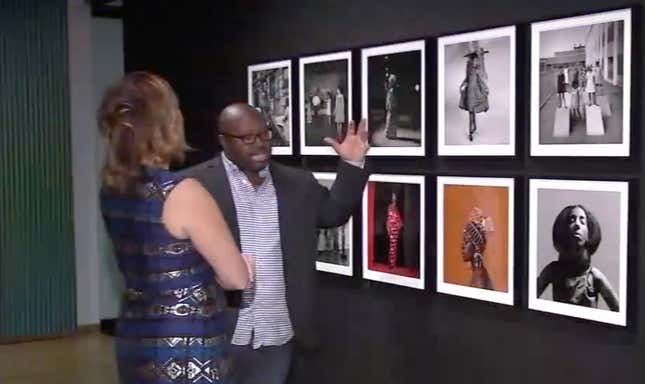 Of the many references in Rihanna's first collection for luxury line Fenty, one is particularly special. The debut campaign for "Release 5-19," was inspired by the work of living legend, Black Arts Movement photographer and fellow Bajan Kwame Brathwaite and the collective he co-founded and captured as his muses, the Grandassa models.
Small Town Horror Story: The Mississippi Burning of Three Anti-Segregationists
"FENTY creates a visual homage to photographer Kwame Brathwaite for the Maison's debut, Release 5-19," reads Fenty's site. "The son of Bajan parents, Brathwaite was a fundamental force of the Black is Beautiful movement of 1960s and 1970s Harlem, New York. Serendipitously, the pioneering documentarian shares a surname with Robyn Rihanna Fenty's maternal family.
"Rediscovered from his archives, Kwame's striking images speak to natural beauty and boundless strength. Juxtaposed with portraits of black women and men by British photographer Jack Davison today, FENTY establishes a dialogue between the past and present while championing diversity, femininity, and the power of black women and men."
The power of black women and men was the same impetus behind Brathwaite's now-iconic images, as well as the all-black ensemble of women known as the Grandassa models (named for black nationalist Carlos Cooks' term for Africa "Grandassaland").
"We said, 'We've got to do something to make the women feel proud of their hair, proud of their blackness,'" Brathwaite told the New Yorker of the formation of the Grandassa models, who eschewed Eurocentric beauty principles in favor of an African aesthetic, inspired largely by the teachings of Cook and Marcus Garvey.
"When I was coming up with the concept for this release, we were just digging and digging and we came up with these images–they made me feel they were relevant to what we are doing right now," Rihanna told Vogue Australia. "It was a really strange and powerful parallel ... And he gave me permission [to use the imagery], obviously, that is a big deal."
But while Vogue credits Rihanna with "bringing up his photographs for her legion of followers to discover ... giving them the opportunity to be inspired by this progressive, elevated black cultural revolution that happened not so long ago," she's not the only one sparking renewed interest in Brathwaite's work. After a successful 2018 retrospective at the Museum of the City of New York that has since begun touring the country, on May 1 of this year, Aperture published a monograph titled Kwame Brathwaite: Black Is Beautiful, making Brathwaite's genius available to the masses.
"Incredibly honored that [Rihanna] chose to pay homage to my father's work in her [Fenty] release," wrote Brathwaite's son and guardian of the photographer's visual legacy, Kwame S. Brathwaite. "My father, AJASS and Grandassa Models continue to inspire."

"[P]eople should be more aware," Rihanna tells Vogue. "We want people to see the parallels between what was then and what this is now, in a modern way."