Let's just cut to the chase. It's happened again. A writer at a mainstream fashion publication has declared that Timberlands are now "in." Yes, I know, you've probably worn Timbs since you were in middle school. You also probably remember every other rapper rocking a pair of them in the '90s and even to this day. Let's not forget that, yes, Timbs were and still are worn as work boots by people.
But don't tell that to Elle.
I guess I should also tell you that the writer behind the Elle article is black. Here's a snippet of what Danielle Prescod wrote:
This season, I predict a similar ascent to fashion greatness for the classic Timberland boot. Here's why: All cool girls are wearing Timbs, from Cara Delevingne to Rihanna to Gwen Stefani. (And it's no coincidence that they all hang out, either—cool begets cool. I'm not saying she's not cool, but Taylor Swift has never been photographed in a Timberland.) Anyway, now that stylish babies North West and Blue Carter have been spotted in Timbs—and they just learned how to walk—I know that they're about to explode.
About. To. Explode.
So because some celebrities and their spawn are now wearing something that's been around for decades, they're now about to explode? And just because you're a black writer doesn't mean you're going to get a pass from black Twitter, either, especially when you're seen as an agent for Columbusing:
https://twitter.com/theeJAISTER/status/519691811938258944https://twitter.com/MormonBeKnowing/status/519680894072680449https://twitter.com/dianelyssa/status/519682517163446274
G/O Media may get a commission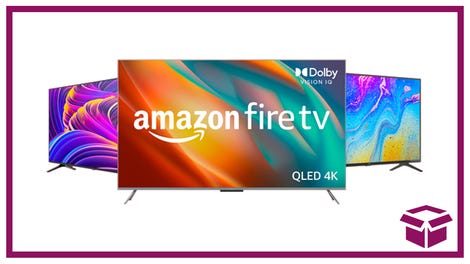 Ooh. stunning.
New Amazon Fire TVs
Prescod attempted to defend herself, but she didn't make the situation any better, especially when her article failed to mention the Sojourner Truths of the trend: black people from the '90s!
https://twitter.com/danielleprescod/status/519680875043110913
And she even tried to whiten her stance and threw Birkenstocks under a hippie Volkswagen bus:
https://twitter.com/danielleprescod/status/519692190025388032
Then she even failed to remember that the popular Stan Smiths were actually a huge part of hip-hop fashion in the '90s also:
https://twitter.com/danielleprescod/status/519692634743259138
But black Twitter wanted no part of her "excuses":
https://twitter.com/thesoulasylum/status/519702245407858691https://twitter.com/thesoulasylum/status/519701750937182208https://twitter.com/thesoulasylum/status/519701584993726465
Here's the thing about these crappy trend pieces. Unless these writers, whether black or white, start paying homage to the people who laid the groundwork back in the day, instead of praising the likes of Kim Kardashian or some supermodel, they will always be labeled as Columbused trend alerts.
But then again, these mainstream publications give people more ammunition for LOLs:
https://twitter.com/BHisaRockstar/status/519692080428240897https://twitter.com/chrisalexander_/status/519689291237036035https://twitter.com/msLAS/status/519692630242762753https://twitter.com/jujoffer/status/519679373813624833
Just to make sure you've kept track this year, so far cornrows, baby hair, twerking, big butts, do-rags and Bantu knots have been Columbused. There will be a quiz about this on Columbus Day.