Looks like 50 Cent is 'bout to go gorilla, with an unprecedented multi-million dollar deal with premium cable network Starz.

Variety exclusively reports that 50, born Curtis Jackson, has signed a four-year deal with Starz, which will cover the development of scripted and unscripted projects through his G-Unit Film & Television company.
The deal, said to be worth as much as $150 million, "includes a three-series commitment, the addition of a dedicated development executive, and a discretionary fund for use in developing G-Unit projects."
It sounds like a 360-degree deal of sorts, offering Fiddy not only access to Starz, but to corporate parent Lionsgate, as well as "input into the merchandising and licensing of brands and content developed by G-Unit."
"When I sat down with Chris [Albrecht, Starz CEO] and walked him through my plans for G-Unit Film & Television going forward, he let me know I was essentially requesting the biggest deal in premium cable history," Jackson said.
G/O Media may get a commission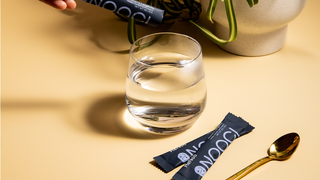 "I am excited to announce that we've made that partnership between myself, G-Unit Film & Television and Starz/Lionsgate and we will continue our proven track record of breaking records and delivering unique content for audiences around the world … Get The Strap."
Albrecht said: "Both on screen and off, Curtis has proven that he can deliver content that our viewers want to watch. He is the real deal, and we have given him a real deal, with what I believe to be among the most significant deals to date for an Executive Producer in premium television. We're pleased to expand our relationship and consider this the beginning of many new and exciting ventures to come."
Jackson's series Power has been a juggernaut for the network; it remains the most watched original series in Starz history. Variety reports that Jackson and G-Unit already have two new projects in active development at Starz —Black Mafia Family about Big Meech Flenory and the BMF, and Vanguard, about an ex-Navy SEAL forced to return home to face his gangster beginnings.
So, more gangsta fare. But we ain't mad. Many of the movies in the criminal genre stand as American classics.