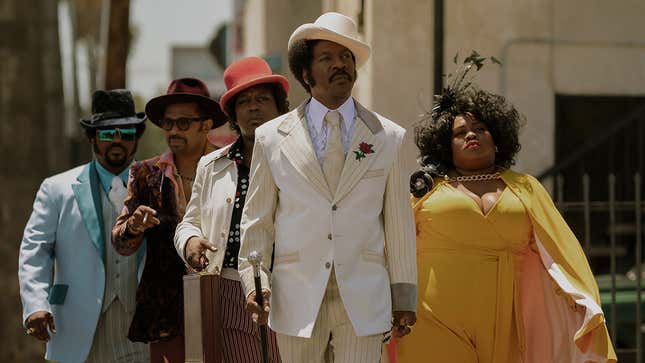 Are you runnin' through The Six with your cinematic woes?
Well, you're in luck, because it's time for the 2019 Toronto International Film Festival (TIFF)! Much like myself—who will be reviewing films from the fest this year for The Root—a bunch of Americans will be descending upon America's church hat, also known as Canada. The ultimate, and absolute international blackest time for Toronto is likely Caribana and/or OVO Fest, but since we're black as hell at The Root, I'm here to make your TIFF experience black as hell, too.

American Ninja Warrior: Season 15 Is Our TV Pick of The Week
So, without further ado, I bring to you—The 10 Blackest Experiences of the 2019 Toronto International Film Festival:

1. Harriet, Gala Presentations, Directed by Kasi Lemmons, World Premiere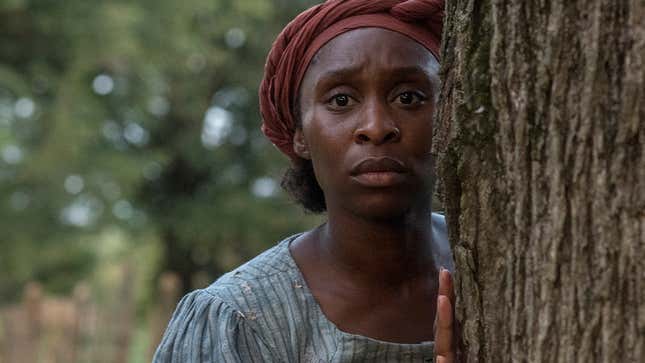 Oh yes, we've been waiting for this one.

Cynthia Erivo brings Araminta Ross to life in a much-anticipated theatrical biopic of one of the most badass people in American history. Harriet will explore "Minty's" life on a Maryland plantation in the 1840s, a state that holds half-enslaved-Black-residents and half-free-Black-residents. Minty sets out to walk 100 miles to Philadelphia in search of freedom, something she plans to risk life itself for.

2. Dolemite Is My Name, Special Presentations, Directed by Craig Brewer, World Premiere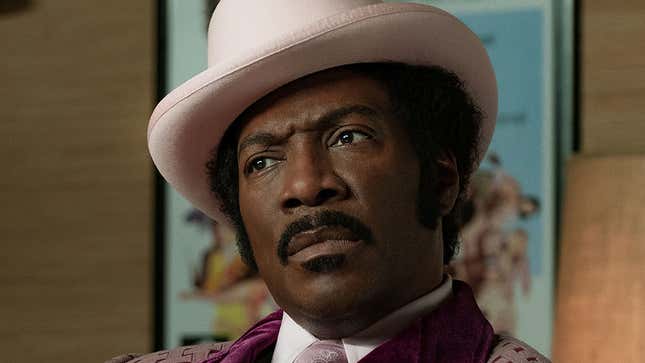 Can you get any blacker than a black ass film about blaxploitation? Naw, the answer is naw. You jive turkey, you.

This one is a biggie, as it marks Eddie Murphy's grand return. His last credited role was in 2016 (Mr. Church), according to his IMDb page. With Dolemite, Murphy is taking on the role of one of his greatest inspirations, Rudy Ray Moore. We'll follow Moore who starts as a struggling singer and comedian in the 1970s and transforms into the infamous Dolemite. Plus, the Academy Award-winning Ruth E. Carter lent her costume designing talents to the film!

3. Hustlers, Gala Presentations, Directed by Lorene Scafaria, World Premiere
Money! All I need is money!

Well, TIFF patrons will need money and a ticket to catch Cardi B and Keke Palmer showing off their best pole tricks. Plus, they'll be extending Hot Girl Summer by doing what we do best—finessing a man.

Hit by the financial crisis of 2008, a savvy group of former strippers take matters into their own hands by hustling their Wall Street clients. What's the over-under on Palmer snatching a wad of bills out of a white guy's hand and yelling, "But, the gag is…!"?

4. The Obituary of Tunde Johnson, Discovery / TIFF Next Wave, Directed by Ali LeRoi, World Premiere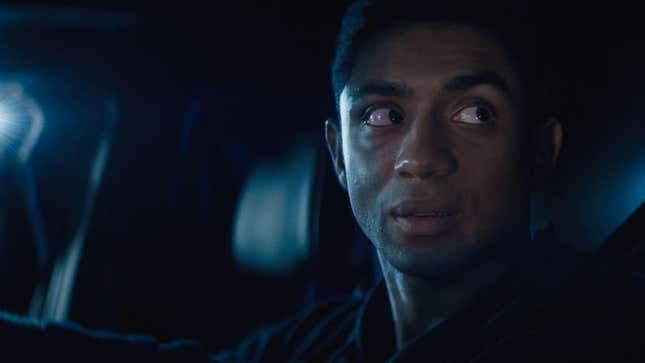 Though the content is heavy as fuck, this film is one I'm most looking forward to.

Tunde Johnson (Steven Silver) is a gay African American teenager living in Los Angeles who is thrust into a fate worse than death—having to relive a huge trauma over and over again. That trauma? Getting shot and killed by the police, of course. Imagine Groundhog Day as a chilling horror film. Whew.

5. Just Mercy, Gala Presentations, Directed by Destin Daniel Cretton, World Premiere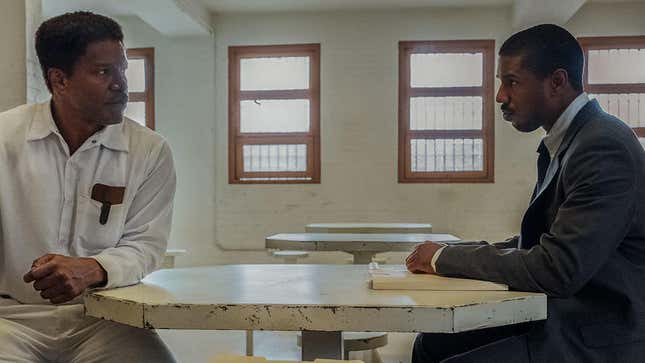 This one is a possible tear-jerker (whether from sheer frustration or sadness) with a splash of hope at the end, from the looks of the trailer.

Michael B. Jordan and Jamie Foxx, who are each hosting one of the keynote conversations at the festival, star in the drama chronicling the trial of Walter McMillan (Foxx). McMillan was sentenced to death in 1988 and is approached by Harvard-educated lawyer, Bryan Stevenson (Jordan), who dedicates his life to defending a man suffocated by an unjust system.

6. Thirsty, Short Cuts, Directed by Nicole Delaney, World Premiere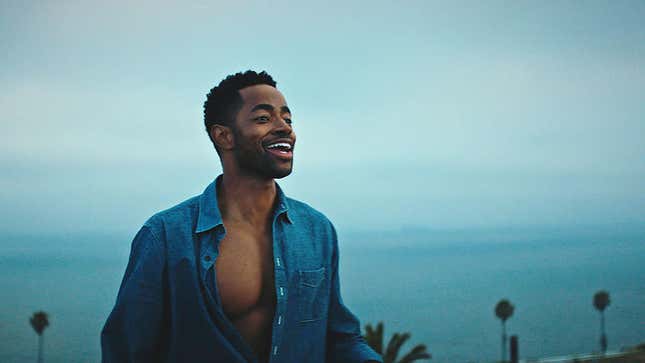 The short film showcase at any festival always holds a special place in my heart. In my opinion, it takes an extra dash of talent to tell a full story in a succinct yet effective manner.

Thirsty stars Jay Ellis, who is pivoting from the Lawrence Hive wars to dive into the love interest of…a mosquito.

You read that right. A mosquito voiced by Maya Rudolph, in fact. It's a hilarious concept on the subject of desire and definitely one to catch. Plus with shorts, you'll get to watch the short you want and a few more that may surprise you. Hidden gems!

7. Clemency, Gala Presentations, Directed by Chinonye Chukwu, International Premiere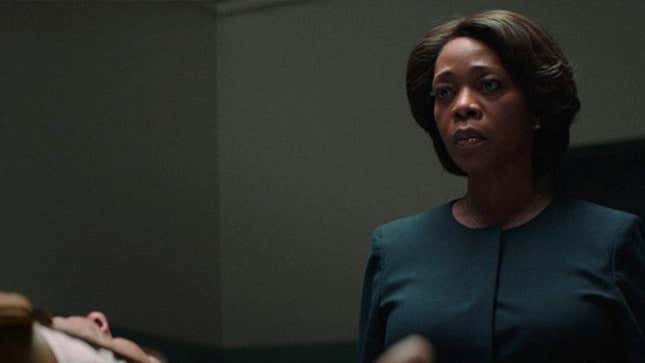 Stop me if you've heard this one before: Starring Alfre Woodard, Aldis Hodge, Wendell Pierce, and Danielle Brooks, Clemency follows a death row prison warden (Woodard) as she wars with the psychological ramifications of her traumatizing career.

You likely have heard that one before because Clemency has had a robust festival season, screening (and winning!) at Sundance this year. Now, our neighbors to the north will be able to dive into this film. Since I didn't get to head to Utah this year, I'm hoping I can check it out while I'm in T-Dot.
8. Atlantics, Contemporary World Cinema / TIFF Next Wave, Directed by Mati Diop, North American Premiere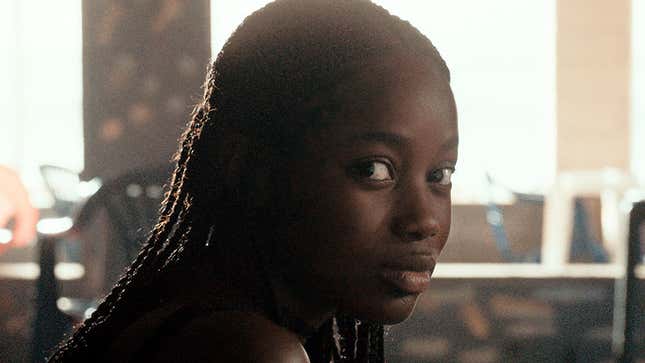 We have another festival award-winning director in Mati Diop, who became the first-ever black woman filmmaker to win an award at Cannes.

Atlantics will explore the lives of Senegalese young lovers who are on a desperate quest for their best lives. I didn't get to lollygag in Cannes, France, either so I'll be putting this one on the list, as well!

9. A Dry White Season, TIFF Cinematheque, Directed by Euzhan Palcy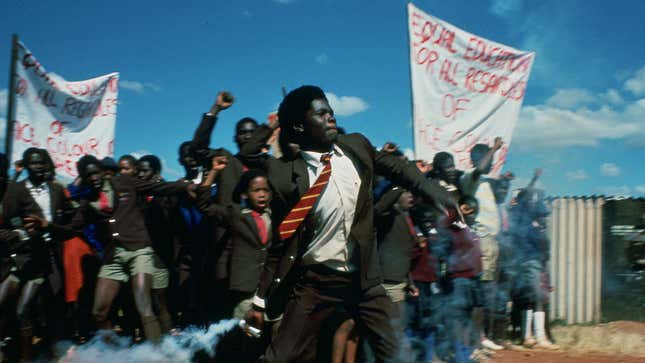 If you're a film enthusiast, Euzhan Palcy's name needs to always be on the edge of your lips when discussing filmmakers who have made their mark. Palcy made history as the first black female director to be produced by a major Hollywood studio (MGM) and is the only female filmmaker to have helmed a film with Marlon Brando after urging him out of retirement.

That film? A Dry White Season, which is celebrating its 30th anniversary at TIFF, and follows the moral and political awakening in apartheid-era Johannesburg. The film is based on André Brink's novel of the same name.

10. Our Lady of the Nile (Notre-Dame du Nil), Contemporary World Cinema, Directed by Atiq Rahimi, World Premiere / Opening Night Film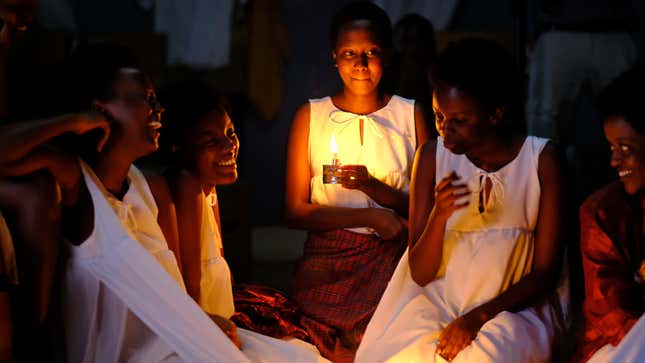 This one is another hidden gem and is an adaptation of Scholastique Mukasonga's award-winning novel of the same name. The film follows Rwandan schoolgirls at a Belgian-run Catholic boarding school in a coming-of-age tale.

I'm all about more coming-of-age tales for black girls, especially as we expand toward the African diaspora. More of this please.

That's all, folks! And that's just a taste of what TIFF has to offer in blackness. There's so much more, like Waves starring Sterling K. Brown and Kelvin Harrison, Jr.! Make sure to also check out the In Conversation series, too!
The 2019 Toronto International Film Festival takes place in Toronto, Ontario (Canada) Sept. 5-15, 2019. For more information, including ticket purchases, head on over to tiff.net.