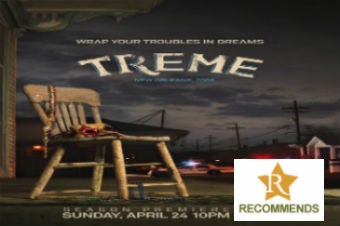 HBO's highly anticipated drama Treme, which follows New Orleans residents as they struggle to rebuild their lives after Hurricane Katrina, is back for a second season. 
The new season picks up in 2006 and chronicles the lives of the residents as they move beyond the grief and try to restore all they lost in the storm. Fans of the rich music from Season 1 can expect the same in Season 2, with music from New Orleans natives Juvenile, Dirty Dozen Brass Band and Walter "Wolfman" Washington.
The cast includes Wendell Pierce, Khandi Alexander and Clarke Peters. Tune in on Sunday, April 24, at 10 p.m. EST for the season premiere.
Previous recommendation: Yotuel Romero.
Got ideas for The Root Recommends? Send them to recommendations@theroot.com.