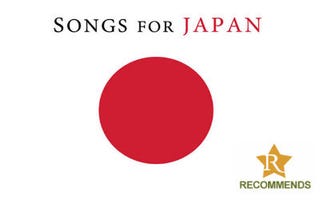 In an effort to raise money for earthquake and tsunami victims in Japan, recording artists from around the world have lent some of their hits to Songs for Japan, a new compilation album.
The 38-song album, which features songs from the Black Eyed Peas, Rihanna, Beyoncé, Ne-Yo and Adele, to name a few, inspires you to support a cause bigger than yourself. All proceeds from the album go to the Japanese Red Cross Society. The album won't be in stores until April 4, but it's available now on iTunes for $9.99.
Previous recommendation: The International Sweethearts of Rhythm.

Got ideas for The Root Recommends? Send them to recommendations@theroot.com.
Like The Root on Facebook. Follow us on Twitter.