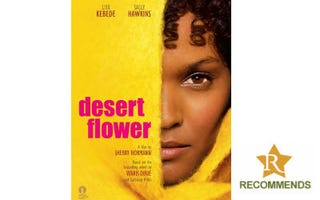 Based on the book of the same name, Desert Flower is at its core a story of courage and hope and one girl's journey.
The biopic examines the life of Waris Dirie (played by supermodel Liya Kebede), a Somalian woman who at the age of 13 fled her home before her impending marriage and ultimately became a world-renowned model. The film touches on the sensitive issue of genital mutilation, which Dirie experienced at the age of 3, and the woman's fight to eradicate the horrifying procedure. Desert Flower is currently playing in select U.S. cities.
Previous recommendation: 'Songs for Japan.'
Got ideas for The Root Recommends? Send them to recommendations@theroot.com.
Like The Root on Facebook. Follow us on Twitter.