What can be said about Queen Bey that hasn't already been said, done, sung, texted, tweeted, explicated, unpacked, imagined? In an age when there are very few true superstars, she stands alone; one of a few black women, one of a few of her generation.
Who else but a few aging rock stars is able to sell out stadiums but is also able to bend and mold popular culture and get fresher by the year? Who else has a legion of fans cut from a broad cloth who are fiercely loyal, almost to the point of obsession? Who else can release a photo of herself and shatter the internet?
There is only one.
For this, in 2016, she jumped over every other person on The Root 100's list to secure the No. 1 spot, not only because of her incredible visual album, Lemonade—and the way she dropped it—but because of the unapologetic goddess she is, a delicious ball of vulnerable, fierce, smart, sublime and assured grown black womanness.
That, and this:
You know you are beyond when a skyscraper—on another continent—has been imagined in your likeness. Or when you drop a surprise album and the cultural conversation immediately shifts. But more than towering over music, fashion, conversation and vernacular (see: "flawless," "watta-melon," "Becky," "surfbort"), Beyoncé has gracefully metamorphosed into her grown black womanness, armed with outsize talent, synergistic business acumen and an unsparing critique of the current state of things. Her Super Bowl performance of "Formation," which was assessed, discussed and debated ad nauseam, primed us (but we weren't ready tho) for her $100 million tour and grand, visual, surprise album, Lemonade, a soaring love letter to and for black women and girls.
G/O Media may get a commission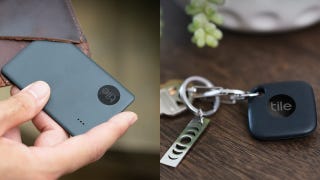 Up to 35% off
Tile Item Trackers
Sure, it seems as if everything Beyoncé touches turns to gold, as brazen as her hair, but the truth and beauty of it is that the kind of precision, the very synergy of her projects that perfectly aligns tours and surprise albums and videos, which takes business acumen, laserlike focus and dedicated work ethic—that borders on genius. She has been able to mold, shape and promote her brand solely on her own terms.
It's clear that Beyoncé has obviously learned a lot since we first saw her as an almost goofy country bumpkin dressed in her mother's over-the-top pageantlike designs. She has grown up before our very eyes, and married, had children, raged against infidelity and given us some of the most indelible records in American pop music ("Single Ladies (Put a Ring on It)," "Irreplaceable" and "Bills Bills Bills," to name a few.) She's broken a Guinness world record for the "most tweets per second recorded for a single event" after she announced her first pregnancy, and has sold 100 million albums worldwide.
Yet, it is Beyoncé's inner woman that makes her so compelling. In 2013 she "came out" as a "feminist," and she has consistently stood up against police injustice, most strikingly in her visual album, Lemonade, an unparalleled, unprecedented ode to black women drenched in beautiful patinas, a mélange of washed colors in which sisters, from Serena Williams to Sybrina Fulton, the mother of Trayvon Martin, took part. She has spoken out in support of transgender youths and most recently named actress and transgender activist Laverne Cox as the new face of her Ivy Park clothing line.
Most recently, after Hurricane Harvey devastated her hometown of Houston, Beyoncé not only dedicated a significant amount of money toward relief efforts but came to Houston herself to serve and be with the people affected by the storm's devastation via her #BeyGood foundation, which, incidentally, gives four black women scholarships in the amount of $25,000 each year.
In short, Beyoncé uses her immense platform not only for personal gain but also for good overall and for the good of her community. And that is truly rare.
By the way, that skyscraper that was designed after her? Eh. How about the fact that an actual fly with a golden backside (the Scaptia (Plinthina) beyonceae), discovered in the year of her birth, is named for her?
Not bad for a self-proclaimed Texas bama.

Bow down.