"Central Park Five" Film Makes Journalists' Guilt Clear
"The Central Park Five" has been a book, a theatrical movie and a PBS film that aired last month, indicting the news media as well as police and prosecutors in each iteration. But how much difference will it make?
"Filmmakers Sarah and Ken Burns, not to mention the Central Park Five, think it's time for someone to apologize," David Hinckley wrote last month in the Daily News in New York as the film made its PBS debut.
The "someone" might be news media members who abandoned their skepticism and went for what they believed the best storyline, helping to ruin lives as they convicted the suspects with their headlines, commentary and television scripts.
" 'The Central Park Five,' a new film by the Burnses and David McMahon about the conviction of five teenagers in the savage 1989 rape of a jogger in Central Park . . . argues that we need to acknowledge the innocence of the five men, who were convicted and served prison terms, then had the convictions vacated in 2003 because no DNA on the victim matched any of the defendants."
Hinckley continued, "In 1989, the defendants were routinely labeled a 'wolf pack' and worse. Donald Trump took out newspaper ads calling for restoration of the death penalty." Then-Mayor Ed Koch, recently lionized as lovable in his obituaries, routinely referred to the teenagers as "monsters."
G/O Media may get a commission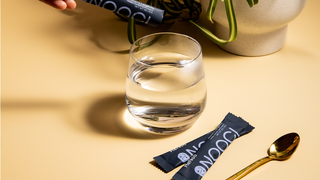 "Clearly there is something wrong with a criminal justice system (that) could permit such a miscarriage of justice," Ken Burns told Kam Williams last month in the Tri-State Defender of Memphis. "And not only did it let that transpire, but when the real rapist came forward to confess, the press didn't apologize for its hyperbolic prose encouraging a rush to judgment, and the prosecutors and police didn't admit to their coercion of the confessions, or to their ignoring of exculpatory evidence. . . ."
"The Central Park Five" ought to be required viewing in journalism schools, and not only for those who aspire to work for tabloids. Five black and brown teenagers were coerced by police into confessing to crimes they did not commit, losing 13 years of their lives. Broadcast media and the establishment broadsheets fanned the frenzy.
For those who missed the documentary, the film is available on DVD, on Netflix and iTunes and in book form. A web site features film excerpts and other information.
LynNell Hancock, who now teaches at Columbia Graduate School of Journalism and appears in the film, laid out the media's misconduct in a 2003 piece for Columbia Journalism Review [PDF]:
"In his April 23, 1989, piece in the [New York] Post, A SAVAGE DISEASE, Pete Hamill, the celebrated city columnist, painted a menacing backdrop that would color the coverage to come:
" 'They were coming downtown from a world of crack, welfare, guns, knives, indifference and ignorance. They were coming from a land with no fathers. . . . They were coming from the anarchic province of the poor.
" 'And driven by a collective fury, brimming with the rippling energies of youth, their minds teeming with the violent images of the streets and the movies, they had only one goal: to smash, hurt, rob, stomp, rape. The enemies were rich. The enemies were white. . . .'
"City editors pitched in and drafted a powerful story line on the order of 'Heroic Woman vs. Feral Beast.' " David Krajicek, who covered the rape as police bureau chief for the Daily News, recalls that reporters were under tremendous pressure to stay true to the top-down narrative.
"And in the competitive frenzy surrounding the story, that narrative took on a life of its own, ultimately slashing the city into two angry parts — white and black, Wall Street and Harlem, law-abiding adults and barbaric youth. There was little room for nuance. Thee image of savage kids rampaging through the city's streets was branded into the national consciousness. The boys, some oversized and awkward, others wiry and defiant, became easy targets to mock, easy to degrade as animals, to dismiss as other people's children. Almost every member of the white-dominated press accepted without much question that mindless black and Latino adolescents could go from wreaking violent havoc in the park that night to carrying out a vicious gang rape.
" 'The story was like a centrifuge,' says Jim Dwyer, a New York Newsday columnist at the time, now a reporter for The New York Times. 'Everyone was pinned into a position — the press, the police, the prosecution — and no one could press the stop button.' . . ."
Lest one think the case has no current relevance, Sarah Burns told Journal-isms by telephone on Friday, "the New York Post continues to write about the Central Park Five as if they were guilty to this day, and without any sense of remorse."
Indeed, the Post wrote in an April 30 editorial, "There is strong evidence to support the city's contention that the five youths were involved in violent attacks in Central Park that night — and zero evidence the prosecutors or police coerced anything."
Three of the freed men have filed a $50 million lawsuit against the city, asserting that their admissions were coerced and accusing law enforcement of misconduct. The city continues to fight the lawsuit. The Daily News has called for a rapid hearing for the freed men and opposed an attempt by the city to secure outtakes from Burns' documentary, Arthur Browne, editorial page editor, told Journal-isms. But the News has not commented on the media's conduct in covering the case, he said.
Scott McConnell, a Post editorial writer at the time, wrote this month in the American Conservative, "In the city, in the journalistic community, and certainly at the Post, no one thought much of the fact that there was no matching DNA evidence with the rape victim. Who knew about such things? They had the confessions, didn't they? Moreover, the only people in the city claiming the kids were innocent were the black press and activists who had already discredited themselves by making false charges, and their slogan — 'The Boyfriend Did It' — was hardly likely to appeal to fair-minded people who might have questioned the discrepancies in the prosecution's case. . . ."
It would be a mistake to think of this case as only one of race, when it was also one of class. The journalists piling on the black and brown youth included some African Americans.
Hancock wrote, "In a Daily News column, Bob Herbert, one of the few black reporters covering the case, made fun of both the boys' appearance and their lack of cash during the first trial. Herbert, now a columnist for the Times, caricatured them as 'teenage mutants.' He described sixteen-year-old [Antron] McCray as a 'wimpish pipsqueak' in June of 1990. He pointed out that [Yusef] Salaam wore two pistachio-colored socks and [Raymond] Santana, by then fifteen, apparently could afford neither bail nor a sports jacket. In his December 9, 2002, New York Times column, Herbert called the original jogger case coverage 'racist' and 'way, way over the top.' He cast blame on the authorities, on the violent climate, and on a 'dopey defense strategy,' yet did not detail his personal contribution as a compliant reporter. . . "
"The tabloids were the worst of it, but it was everywhere," Sarah Burns told Journal-isms. The black press — the New York Amsterdam News and the now-defunct City Sun — damaged their credibility by "indulging these conspiracy theories" such as "it was the boyfriend" who raped the jogger. The Village Voice, an alternative weekly, had a special section examining the feminist and racial issues involved, "but nobody really got it right," Sarah Burns said.
She sees echoes of the competition-fueled rush to judgment in the mistakes made in coverage of the Boston Marathon bombings last month.
In her CJR piece, Hancock listed subject areas for journalists to heed in learning from this case: false confessions, unprotective parents, racial code words and stubborn stereotypes.
Can staff diversity play a role in heading off similar tragic missteps? Farai Chideya brings to mind such a question in a piece for the June 3 edition of the Nation headlined, "How to Fix Journalism's Class and Color Crisis."
"I happen to live in a gentrifying, mostly black Brooklyn neighborhood," Chideya writes. "Living there tunes my journalistic radar: for example, seeing how the police operate in Crown Heights versus the mainly white Manhattan neighborhood where I previously lived. Who I am and how I've lived — from growing up in working-class Baltimore to going to Harvard to visiting dozens of countries — shapes how I view and execute my craft. Why should we think that white reporters, or reporters who grew up privileged, or reporters from Ivy League schools (all of whom are overrepresented at the top publications and outlets), are not shaped by their experiences? . . . Homogeneity of staffing does not doom an outlet to irrelevance, but it often produces a damaging false consensus. . . ."
New Yorker Armond White, an African American film critic, made the point from the view of those on the outside. "To be media-voiceless is to be powerless in this town," he wrote in City Arts.
Freddie Allen, National Newspaper Publishers Association: Blacks are Still Majority of the Wrongfully Convicted


Mea Ashley, Washington Informer: The One: Central Park Five's Korey Wise Featured


Ken Burns, Jim Dwyer, Kevin Richardson, Yusef Salaam, Raymond Santana, Antron McCray and Korey Wise, New York Times: Times Talks: Ken Burns on Justice and 'The Central Park Five' (video) (April 17)


Esther J. Cepeda, Washington Post Writers Group: Viewing a nightmare


Ta-Nehisi Coates blog, the Atlantic: Social Power and the Central Park Five (May 4)


Jarvis DeBerry, NOLA.com | the Times-Picayune: 'Central Park Five' documentary highlights the problem of innocents confessing (April 23)


Jim Dwyer, New York Times: From 'Central Park Five' Case, a Lesson in Assigning Blame (May 2)


Editorial, Boston Globe: In infamous NY case, lessons for cities, police, media today


Cacy Forgenie, berBice [MRKT]: NO APOLOGIES, SETTLEMENT FOR CENTRAL PARK FIVE (DETAILS) (April 17)


Lou Lumenick, New York Post: 'Central' tale incomplete (Nov. 21, 2012)


Michael Sicinski, Nashville Scene: Central Park Five rips open the high-profile rape case — and the railroading that followed Broken City (Jan. 3) 


Brent Staples, New York Times: When Mass Hysteria Convicted 5 Teenagers (Oct. 27, 2012)


George F. Will, Washington Post: 'Central Park Five': Recalling a gross injustice (April 12)
Sheryl Salomon Stepping Down as M.E. of the Root
Three years after joining The Root, Sheryl Huggins Salomon is stepping down as managing editor, effective June 1, Salomon told the staff of the African-American-oriented website on Thursday.
"After three wonderful years at my dream job — serving The Root as deputy editor, then managing editor — I'd like to inform you that effective June 1, I am stepping down as managing editor, and will continue to support our mission as a senior editor-at-large, focusing on The Root's offerings about history and heritage," Salomon wrote. "After taking some time off, I will also explore new endeavors in content programming and editorial management.
"The best time to move on is when you leave things in a good place, right? That is certainly true of The Root, which is at a dynamic place in its 5-year history of growth. I'm proud of the stellar editorial team that I leave in place. They are fostering conversations and sharing knowledge you'll find nowhere else in media. I know they will also continue to uphold the standard of excellence that has been set by Dr. Henry Louis Gates, Jr., and is the hallmark of The Root. . . ."
Gates, the Root's editor-in-chief, co-founded the site with Donald E. Graham, chairman of the Washington Post Co., the site's owner. He is also the Alphonse Fletcher University Professor at Harvard University, as well as director of the W.E.B. Du Bois Institute for African and African American Research. Gates brought to The Root his fascination with genealogy and DNA analysis, which he has used to produce television specials tracing the backgrounds of highly accomplished African Americans.
Joel Dreyfuss, the site's third day-to-day editorial leader, brought Salomon aboard in 2010, shortly after she was laid off as managing editor of the old AOL Black Voices. AOL trimmed about 100 positions. "Journal-isms" began running on the site under Dreyfuss' tenure and continued there under Salomon.
Publisher Donna Byrd told Journal-isms by email, "Sheryl has done an amazing job for us over the past three years, first as deputy editor, then as managing editor and it will be tough to fill her shoes."
Salomon told Journal-isms by telephone that she was leaving because after three years, "it's just time. I'm ready to explore other things." She added, however, was happy to be working with Gates' reports on genealogy.
"I'm very proud of the political coverage we were doing, covering things up to the 2012 cycle," she added. "I'm very proud of the hires," naming her deputy, Lauren Williams; Jenée Desmond Harris, White House correspondent; and special correspondent Keli Goff.
September figures from comScore Inc., an Internet ratings company, showed The Root with 1,106,000 unique visitors, in company with NBC-owned theGrio.com and with Madame Noire, which calls itself "a sophisticated lifestyle publication that gives African-American women the latest in fashion trends, black entertainment news, parenting tips and beauty secrets that are specifically for black women."
BET.com, the gossip sites MediaTakeOut and Bossip, and HuffPost BlackVoices led the field among African American-oriented sites.
"The RootDC" Melded Into Washington Post Local Coverage
The Washington Post is integrating the RootDC, its Internet-and-print experiment in attracting more African American readers, into its local coverage, editors announced Friday to the Post staff.
"We are happy to announce that Chris Jenkins, after a distinguished year as editor of The RootDC, will join the Local staff as an editor," began a note from the Post's local editors.
However, theRootDC name will remain. Managing Editor Kevin Merida told Journal-isms by email, "We will still maintain the RootDC brand on our signature B2 Friday display. But we're migrating the writers and the coverage into the daily local report, online and in print, which Chris will continue to lead and build."
At a 2011 industry-wide meeting on diversity, Emilio Garcia-Ruiz, the Post's editor for strategic projects, explained that before the RootDC was created that year, "Our numbers in the black community were horrible." A committee of Post journalists looking for a way to boost them found QCityMetro.com, a website targeting African Americans in Charlotte, N.C., and used that as a model.
Friday's note continued, "Chris will oversee all of Local's freelance reporters, manage several staff bloggers and columnists, and be responsible for expanding and editing a roster of contributors whose work will help strengthen our regional report. He will continue to work with many of the writers who have made The RootDC an online destination for news and commentary of particular interest to African Americans in the Metro area. Under Chris's leadership, The RootDC has been known for its cultural distinctiveness and for such innovative journalism as its three-part video series, 'BrotherSpeak,' which explored the lives of black men through three words: love, fear and dreams.
"Chris will now help integrate the sensibilities — and best features — of The RootDC into our daily local coverage, in print and online. He will continue to manage our popular Friday B2 page that highlights both news and opinion about blacks in this region. Chris will also work closely with our sister online magazine, The Root, to ensure that its most compelling work finds a home on our Web site and in our news pages. . . ."
Soledad O'Brien Developing "White in America"
"CNN correspondent Soledad O'Brien, known for her 'Black in America' documentaries that sometimes irk viewers, is now turning her cameras on whites," Paul Bedard reported Wednesday for his "Washington Secrets" column in the Washington Examiner.
"She says in a statement to Secrets: 'We're not just working on "BIA," but also developing a 'White in America.' Stay tuned for that one.
"Her statement came in reaction to a Secrets story about her appearance in a short video posted by Harvard University's Institute of Politics, based in part on a speech she gave to the college about race and her 'Black in America' series. She was just named a distinguished visiting fellow at Harvard's Graduate School of Education.
"In the speech she said that some whites don't want to talk about race. 'People would sometimes, when I give speeches, stand up and say, "You know, I think your black America documentaries [are] divisive. I think like, you know, listen, we shouldn't think of ourselves as African-American. We're Americans, and everybody should stop separating themselves out." '
"She continued: 'First of all, it's only white people who ever said that — "if we could just see beyond race." ' And she said her reaction goes like this: 'OK, white person, this is a conversation you clearly are uncomfortable with, and I have no problem seeing race, and I think we should talk about race.'
"Those quotes were edited by Harvard into its video, part of the university's '3 with IOP' series that poses three questions to political and media figures.
"O'Brien said that those quotes were a bit out of context and suggested that her whole comments be watched to get her full views on race. Harvard has that speech posted also. . . ."
Jackie Jones to Head Multimedia Program at Morgan State
Veteran journalist Jackie Jones has been named chairman of the Department of Multi-Media Journalism in Morgan State University's new School of Global Journalism and Communication, the school's inaugural dean, DeWayne Wickham, announced Thursday.
Morgan State's board of regents voted May 7 to officially launch the school on July 1, with Wickham, a USA Today columnist, as founding dean.
Jones was hired by Wickham as a lecturer in the Communications Studies department, which is to be expanded into a school. She is a former editor at the Washington Post, Philadelphia Daily News and other papers, taught at Penn State and represents the National Association of Black Journalists on the Accrediting Council for Education in Journalism and Mass Communication (ACEJMC).
Wickham also announced similar chairmanships for Dr. Oluwatosin Adegbola, who will head strategic communications, and for Baruti Kapano, who is to head the Department of Multi-Platform Production.
In an appearance Friday on WEAA-FM's "Marc Steiner Show," which originates from Morgan State, Wickham said Jones' expertise on accreditation issues will be useful as the college seeks accreditation. He said the school will take the "global" in its name seriously. Five students and two professors will travel to South Africa this summer, and students will visit Cuba and Brazil.
With the hire of E.R. Shipp, formerly of the New York Times and Daily News in New York, Wickham noted, the school has on its staff the first Pulitzer Prize winner working full time at a HBCU. The school had academics, he said, but it "didn't have enough practitioners," and so he hired working journalists.
Wickham cautioned, however, you can't "operate as journalists in this global village" without the basic skills to succeed. "If you cannot write, move on," he said. "You have to be able to write."
Kurt Davis, executive news director of KENS-TV in San Antonio, is joining CBS News as vice president of news services, Merrill Knox reported Thursday for TVSpy. "Davis has worked at the San Antonio CBS affiliate for 10 years. In his new role, he will oversee CBS News' satellite newsgathering organization, which provides news and information to the network's 200 affiliates. . . ."
 
Stephanie Elam will join CNN as a correspondent based in Los Angeles. A CNN spokeswoman noted that of new CNN President Jeff Zucker's nine hires, five are of color: correspondents Elam, Alina Machado, Zain Asher and George Howell, and Michaela Pereira of the new morning program "New Day." However, the network lost Mark Whitaker, executive vice president and managing editor for CNN Worldwide, who resigned; Soledad O'Brien, anchor and creator of the "Black In America" franchise, whose show was replaced; and analyst Roland Martin, whose contract was not renewed. 
Ed Gordon was asked Wednesday by Andrea Williams of MediaBistro, "What do you think about the fact that now the network has no daily, or even weekly, news program?" Gordon answered, in part, "You know, I see both sides of the coin. I think that people are going to have to not just look to BET to provide news. There are any number of other outlets out there, and, if BET is not servicing that fix, we ought to demand that other people get in the game, as well. I never thought that BET should be the only one. Competition makes, I think, better work on all sides. So, for as much grief as BET takes, and, I think, sometimes they should take it, there are other places that should take some grief [too]. . . ."
"NPR and Miami's WLRN are collaborating to boost coverage of Latin America, with NPR's Lourdes Garcia-Navarro assigned to a new foreign desk in São Paulo," Mike Janssen reported Monday for current.org. "In addition to Garcia-Navarro, the team of journalists includes Tim Padgett, a longtime reporter on Latin America and the Caribbean who previously wrote for Time and Newsweek and recently joined WLRN. Padgett's primary task will be to coordinate coverage from Miami. Four reporters on the staff of the Miami Herald and its sister Spanish-language publication, El Nuevo Herald, will also contribute. . . ."
"An influential group of black and Hispanic business leaders is calling on the nation's leading corporations to agree to interview black and Hispanic candidates before filling every top job and board position," Michael A. Fletcher reported Thursday for the Washington Post. "The group of 30 executives and corporate board members met at the W Hotel in Washington on Wednesday at the behest of African American businessman Robert L. Johnson, who has been pushing for President Obama to address the yawning employment gap that has long separated white workers from black and Hispanic workers. . . ." Johnson is best known as co-founder of Black Entertainment Television.
"Palestinian journalists, who complain of their treatment at the hands of the Israeli government, are waging a campaign to make it harder for Israeli reporters to cover stories in the occupied West Bank," William Booth reported Wednesday for the Washington Post. "The result is that two peoples who live side by side may soon know even less about each other. . . ."
"Former Congressman Allen West (R-FL) has joined Fox News as a contributor, the channel announced," Alex Weprin reported Friday for TVNewser. "West was known for his outspoken views in Congress, views which often became fodder for cable news. He will appear across all FNC shows and platforms. . . ."
"In life, Michael Jackson earned hundreds of millions and spent even more, accumulating an estimated half-billion dollars in debt [toward] the end of his life, when a tarnished image curtailed his earning power," CBS said Friday in a news release. "In death, the King of Pop is doing just fine, however. He's never been more popular, with almost 60 million Facebook 'friends,' and music sales and business deals made by his estate have earned more than enough to repay his debt. Lara Logan reports on this unprecedented turnaround and gets a private tour of some of the personal items that meant the most to the late star for a 60 MINUTES story to be broadcast Sunday, May 19 (7:00-8:00 PM, ET/PT) on the CBS Television Network. . . . " [video]
In Mississippi, the Board of Trustees of State Institutions of Higher Learning, which governs the state's public universities, announced an initiative "to assist minority businesses and facilitate the procurement process between universities and minority businesses," WhereToGo411.com announced Wednesday. Kathy Y. Times, co-founder of WhereToGo411.com and immediate past president of the National Association of Black Journalists, told Journal-isms via email, "I launched my web site with my husband a year ago, and we redesigned it last month to include a feature that allows major buyers and consumers to connect with African American businesses and consumers around the country." 
In Mexico, "Reporters and photographers keep getting killed," Tim Johnson reported Thursday for McClatchy News Service. "By one count, 84 have been slain since the year 2000. More than a dozen others have disappeared. Threats against journalists are so frequent that large swaths of the country simply are without media coverage of crime and corruption. Yet top federal investigators can barely make a single prosecution stick. . . ."
"The Sudanese authorities have officially began implementing the directives of 1st Vice President Ali Osman Taha to lift direct pre-publication censorship on newspapers . . .," the Sudan Tribune reported on Thursday.
Also in Sudan, "Displaced persons in the Darfur camps have praised ongoing efforts to assist approximately 40,000 people who have arrived in the El Rahad area, North Kordofan," Radio Dabanga reported Thursday. "Most of these are fleeing hostilities between government troops and rebel groups. They have also praised the frequent daily coverage of the plight of the displaced of Kordofan in media including radio, television, and newspapers in Khartoum. This media attention has resulted in aid convoys being sent by various states and civil society organisations. . . ."
Follow Richard Prince on Twitter.
Facebook users: "Like" "Richard Prince's Journal-isms" on Facebook.
Journal-isms is published on the site of the Maynard Institute for Journalism Education (mije.org). Reprinted on The Root by permission.