1950: Juanita Hall, 'South Pacific'
Although classically trained at Juilliard, Hall sometimes had to pass for Asian to get jobs on Broadway. Her most famous role was Bloody Mary, the island woman who trades with the American sailors in Rodgers and Hammerstein's South Pacific. It earned her the first Tony awarded to an African American. Hall eventually played the part for close to 2,000 performances onstage and was the only cast member from the original Broadway production to star in the 1958 movie version.
Captions by Janice Simpson
1954: Harry Belafonte, 'John Murray Anderson's Almanac'
He was just 26 when he made his Broadway debut in John Murray Anderson's Almanac, one of those musical revues filled with satirical sketches and song-and-dance numbers that were popular in the '50s. But Belafonte gave the show's breakout performance and won that year's Tony for best featured actor in a musical. He did only two more Broadway shows after that but has enjoyed a long career as a music, movie and TV star — and as a civil and human rights activist.
1962: Diahann Carroll, 'No Strings'
G/O Media may get a commission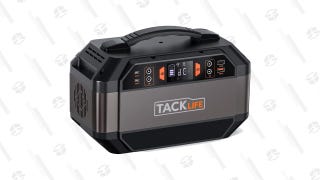 Tacklife Portable Solar Generator
After seeing her perform on The Tonight Show, Richard Rodgers decided that Carroll should star in his musical about a fashion model who falls in love with a washed-up writer living in Paris. Carroll and her white co-star, Richard Kiley, put an interracial couple center stage on Broadway at a time when blacks and whites were still using separate water fountains in Southern cities. She not only won the award for best actress in a musical but also helped set a new image of glamour for women of color. 
1969: James Earl Jones, 'The Great White Hope'
Younger audiences probably know him best as the voices behind Darth Vader, CNN and those telephone commercials, but Jones first came to national prominence for his dynamic portrayal of a boxer modeled after Jack Johnson, the first black heavyweight champion of the world and a defiant challenger of the racial restrictions that existed at the turn of the 20th century. Jones' powerhouse performance earned the Tony for best actor in a play, an honor he would win again with the original 1987 production of Fences. 
1973: Ben Vereen, 'Pippin'
A favorite of the legendary director and choreographer Bob Fosse, Vereen played the leader of a troupe of itinerant actors in this coming-of-age musical about the son of the Holy Roman Emperor Charlemagne. He also became the iconic image of the show in its TV commercials, among the first for a Broadway production. Vereen, who took that year's Tony for best featured actor in a musical, continues to perform on Broadway and elsewhere, a role model for a generation of younger entertainers, including his godson Usher.
1978: Nell Carter, 'Ain't Misbehavin' '
It was really little more than a concert of foot-tapping tunes composed by Fats Waller. But the five-member cast — Carter, Andre DeShields, Armelia McQueen, Ken Page and Charlaine Woodward — made the show so special that it ran for four years. They were all terrific, but Carter's sassy style stood out, earning her the Tony for best featured actress in a musical and then an Emmy when she later reprised the role on TV.
1981: Hinton Battle, 'Sophisticated Ladies'
He made his Broadway debut as the Scarecrow in the original 1975 production of The Wiz, a job he took to pay for ballet classes. But over the next two decades, Battle became one of Broadway's song-and-dance MVPs, winning three Tonys in the category of best featured actor in a musical for his performances in Sophisticated Ladies, The Tap Dance Kid and Miss Saigon. 
1982: Jennifer Holliday, 'Dreamgirls'
People still talk about Holliday's showstopping rendition of the song "And I Am Telling You I'm Not Going" in this musical about the rise and demise of a Supremes-like girl group. Her searing portrayal of Effie, the big-voiced and big-bodied member of the group who is pushed aside in favor of a less talented but slimmer singer, earned Holliday that year's award for best actress in a musical. Holliday later slimmed down herself but never originated another role on Broadway. She recently released a gospel album.
1992: Gregory Hines, 'Jelly's Last Jam'
As part of a dance act with his older brother, Maurice, Hines began performing at age 5 and made his Broadway debut when he was 8. He returned to Broadway 18 years later in Eubie! and then bounced between movies, TV and the stage. But his finest moment came with his Tony-winning portrayal of jazz pioneer Jelly Roll Morton, alongside Tonya Pinkins (shown here), Savion Glover, Ruben Santiago-Hudson and Ann Duquesnay, all of whom would go on to win their own Tonys. 
1992: Laurence Fishburne, 'Two Trains Running'
August Wilson's cycle of plays about the African-American experience has given scores of black actors a chance to show off their talent, but few have taken better advantage of it than Fishburne, who made his New York stage debut as a recently released con fixated on the death of Malcolm X; he won the award for best featured actor in a play. Despite his busy movie and TV career, Fishburne periodically returns to the stage, most recently as Thurgood Marshall in the one-man play Thurgood.
1994: Audra McDonald, 'Carousel'
One of the most versatile actresses working today, McDonald is equally adept at musicals and straight plays, at classic African-American roles and at parts written for white actresses that, through the force of her talent, she makes her own. All of which explains how she has won four Tony Awards — for the musicals Carousel and Ragtime, and the plays Master Class and A Raisin in the Sun. She is currently working on a revival of Porgy and Bess that is being updated by Topdog/Underdog playwright Suzan-Lori Parks.
1994: Jeffrey Wright, 'Angels in America: Perestroika'
Intending to become a lawyer like his mother, Wright didn't begin acting until his senior year at Amherst College. He was good enough to get a scholarship to New York University's prestigious graduate program, but eager to start working, he left after two months. Five short years later, he was not only cast as Belize, the gay nurse who tends to the closeted Roy Cohn in Tony Kushner's epic about the AIDS epidemic, but also won the award for best featured actor in a play. 
2004: Anika Noni Rose, 'Caroline, or Change'
Rose was 31 when she got the part of the teenage daughter in Tony Kushner and Jeanine Tesori's musical about a black maid and her family in the pre-civil rights South. But the actress was so convincing as the young girl determined to live a better life that she won that year's Tony for best featured actress in a musical. In the years since, she has co-starred in the movie Dreamgirls, provided the voice for Disney's first animated black princess and returned to Broadway in the all-black version of Cat on a Hot Tin Roof.
2004: Phylicia Rashad, 'A Raisin in the Sun'
Lena Younger, the matriarch desperate to move her family out of the ghetto in Lorraine Hansberry's classic play, couldn't be more different from Clair Huxtable, the affluent wife and mother that Rashad played on The Cosby Show. But the actress was eager for meatier roles, and clearly up to the task. Not only did her performance reinvent the role of Lena, but she also became the first African-American woman to win a Tony in the category of best actress in a play. 
2010: Denzel Washington and Viola Davis, 'Fences'
Despite his two Oscars and mega-celebrity status as a movie star, Washington has deep roots in the theater, and he showed that they're still strong in last year's sensational revival of Fences. His Troy Maxson was less majestic than the one James Earl Jones played in the original production, but no less tragic. Like Jones, Washington took home a Tony for best lead actor in a play. His co-star Davis won her second Tony in the category of best featured actress in a play as Troy's forbearing wife.