Soooo only Jussie gets special treatment?

Of course, "Jussie" is actor Jussie Smollett, and that's the question being raised by Chicago lawyers in defense of 21-year-old Candace Clark, who faces a felony disorderly conduct charge after she allegedly filed a false police report about money missing from her bank account, the Chicago Tribune reports.
But unlike Smollett, whose 16 counts of disorderly conduct were dismissed by Chicago prosecutors in exchange for two days of community service and giving up his $10,000 bond, Clark faces more serious consequences.
Before prosecutors would dismiss Clark's charges, she would have to make restitution, get her GED and make regular court appearances over a period of time, according to the Tribune.
Clark's lawyer tells the newspaper that for a first-time offender like Clark (and like Smollett was), the prosecutors' offer seems "harsh."
G/O Media may get a commission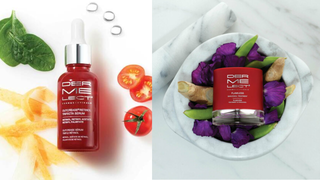 Save $19
Retinol Renewal Kit
"I want to emphasize that she doesn't know anybody, she's not connected," Clark's attorney, William Conway, told the Tribune. "We're at this level of justice determined by whether someone is connected or not. Justice should be blind to that."
Smollett, known for the role he at least used to have on the Fox TV hit Empire, was charged after Chicago police said he faked a homophobic and racist attack on himself in order to get a raise from his Empire bosses.
Smollett has continued to deny any wrongdoing, though the city of Chicago has filed suit to recoup what it says were the costs incurred by the investigation of his claims.
Conway took on Clark's case pro bono after a judge at her preliminary hearing last month questioned why Clark was being treated differently from Smollett.

"I'd like to know why Ms. Clark is being treated differently than Jussie Smollett," Circuit Court Judge Marc Martin asked prosecutors, the Tribune reports, citing a transcript of the proceedings. "It's a disorderly conduct case (false) reporting — a lot less egregious than Mr. Smollett's case. I have a problem with it. Why is she being treated differently?"
For Clark's part, she says she appreciates having a lawyer taking on her case for free, but she's sorry Smollett's name is being dragged into her mess, telling the Tribune:
"They're trying to bring his [Smollett's] case back up, and I'm sorry about that, Jussie."