Something's in the water running through the pipes that go to African-American households.
Because this here Black History Month—that is, the second month of 2016—has been one for the history books. Beyoncé's "Formation" video, coupled with her black-ass performance of the song at the Super Bowl; President Barack Obama's black self suddenly being able to nominate a third justice to the Supreme Court; and Kendrick Lamar's black-ass performance at the Grammys are all so black-ish that we don't know what to do with ourselves. 
In the middle of all that blackness, we missed a black-ass moment given to us by the artist known as Prince. He's a notoriously private public figure, but on Thursday he posted his new passport photo on Twitter.
https://twitter.com/Prince3EG/status/697809908700303360
He has a black-ass Afro and a black-ass "I'm not here for your shenanigans" expression on his face.
G/O Media may get a commission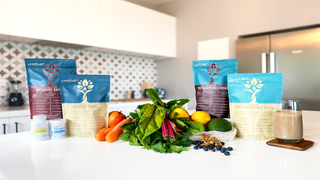 Revel in all its glory.
Carry on, black America.
For more of black Twitter, check out The Chatterati on The Root and follow The Chatterati on Twitter.
Diana Ozemebhoya Eromosele is a staff writer at The Root and the founder and executive producer of Lectures to Beats, a Web series that features video interviews with scarily insightful people. Follow Lectures to Beats on Facebook and Twitter.
Like The Root on Facebook. Follow us on Twitter.