I didn't learn how to drink alcohol until I was 33.
That is not to say that I did not partake of an adult beverage before then, but I was well into the third decade of my life before I learned to appreciate the nuanced flavor of different wines and spirits. I then began to see alcohol as something to be savored and experienced.

This is especially true for brown liquor. Because only with the brown nectar from the gods can one find such an intense depth and density of flavor. It is, to my mind, this intensity that makes brown liquor uniquely suited to certain songs. In fact, there are songs that, upon first listen, I can immediately identify as "sonic brown liquor."

In order for a track to qualify as a "brown liquor" song, it must meet certain criteria. 1) It must have a pronounced bass line; 2) this bass line must be contrasted with an ethereal harmony; and 3) the sonic tension between these juxtapositions must evoke a mood that is either libidinous or mournful in nature.

Many songs produce this feeling. Keith Sweat and Gerald Levert are two men who built entire careers off of an ability to make songs that would make it onto a "brown liquor" playlist, but below, I offer 10 of the best brown-liquor songs of all time.

1. "Turn Off the Lights" by Teddy Pendergrass
Teddy specializes in telling his lover what to do. He has a number of songs with commanding titles like "Close the Door" and "Come Go With Me," but "Turn Off the Lights" is Pendergrass' magnum opus. I recommend you pair this with a hot-oil massage and a Jameson on the rocks.

G/O Media may get a commission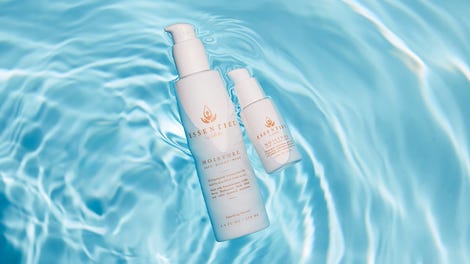 20% off
Essentiel by Adele
2. "I'd Rather Be With You" by Bootsy Collins
Playful and whimsical, this song off the 1976 album Stretchin' Out in Bootsy's Rubber Band is a masterpiece of bass. One might miss what he is up to sonically if one listens only to the lyrics and the way he delivers them with tongue firmly in cheek, but the former bass player for James Brown and Parliament Funkadelic puts on a guitar clinic with this track. I suggest pairing this song with Jack Daniels, ginger ale and a lemon wedge.

3. "Me and Those Dreamin' Eyes of Mine" by D'Angelo
One could forget that D'Angelo's first album is a masterpiece of mood. It's not the earthy soul that he exhibits in Voodoo and Black Messiah but, rather, a polished entry into the then-burgeoning movement we later called neo-soul. "Me and Those Dreamin' Eyes of Mine" is a standout track that perfectly captures the feelings of longing that drinking too much brown can inspire. This is best accompanied with Crown Royal on ice.

4. "Oh Girl" by Raphael Saadiq
Saadiq's genius has never been fully appreciated. Who else could make a tuba work on an R&B track? "Oh Girl" (not the remix featuring Jay-Z) is the man from Oakland, Calif., at the height of his powers. A throwback in sound design and songwriting structure to 1950s and '60s R&B, "Oh Girl" is the perfect song to play in the background as you sip a Macallan Fine Oak 18-year-old scotch.

5. "What's Going On" by Marvin Gaye
Being black in America is enough to drive one to the bottle. Some days one wonders if things will ever get better. Ponder the existential crisis of Du Boisian double consciousness while sipping Bulleit on ice.

6. "Anything" by Janet Jackson
This is the definitive Janet Jackson slow jam. Per Son of Baldwin, "Anything was Janet channeling her best Isley Brothers. ... You can hear it in her phrasings. Listen to the way she says 'I' for example. She puts that stank on it and turns it into 'Yi.' That's a classic Ron Isley interpretation, made specifically for the bedroom. Janet updated it by adding her trademark honey-harmonies (a phrase coined by writer Danyel Smith to describe the sound of 'I Get Lonely') in the background. Smooth AF. Jimmy Jam and Terry Lewis added that hypnotic pulse and there you have it: folks ready to give up "Anything" in the act of lovemaking."

I suggest you pair this with Basil Hayden … neat.

7. "Cause I Love You" by Lenny Williams
Before Keith Sweat crooned through his nasal cavity, before Drake made his name an alternative adjective for a herb, Lenny Williams set the standard for how to be a begging-ass nigga. This is the ultimate "Why don't you love me how I love you?" song. I recommend you pair this with Hennessy White, a straw hat and a linen suit complete with sandal shoes.
8. "Can't Hide Love" by Earth, Wind & Fire
The title says it all. The closing harmonic vocalizations are enough to put one in touch with the divine. Listening to this while sipping Gentleman Jack is a transcendental experience.

9. "Sweet Love" by Anita Baker
I need to come clean. I only recently learned to appreciate the artistry of Anita Baker. While I don't think I will ever listen to her music unendingly for fun, I do appreciate the caramel-like smoothness of her sound. This is a Hennessy song. It may be THE Hennessy song.

10. "Marvins Room" by Drake
Drunk confessions via a late-night phone call to a woman who has found love is the Drakiest of Drake moves. The melody, lyrics and bass line of the song all come together to create a soulfully mournful and distinctly millennial brown liquor mood. I suggest you pair this with Crown Royal Apple, the official drink of black folks who want to drink brown liquor but don't want to taste the alcohol.