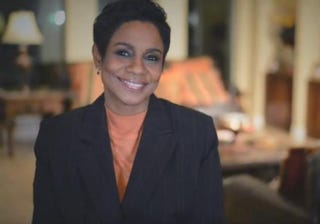 Police in Beaumont, Texas, arrested a white man and were questioning others after an allegedly racially charged shooting at the campaign headquarters of Jefferson County, Texas, sheriff candidate Zena Stephens, who is black, KMBT reports.
Stephens told the news station that she was standing outside the headquarters with a group of people when a white man in a white Jeep pulled up and shouted "F—k the n—gers" before firing a single shot into a window, shattering the glass in the building. 
No one was hurt in the incident. Police suspect that the weapon used to shoot out the window may have been a pellet or Airsoft gun. 
On Monday, Beaumont police arrested a white man on an unrelated charge. Investigators intend to question him about the shooting. Police confirmed that two firearms were found inside a vehicle that was parked outside his home. In addition, three other men and a women were also taken into custody for questioning. 
Read more at KMBT.