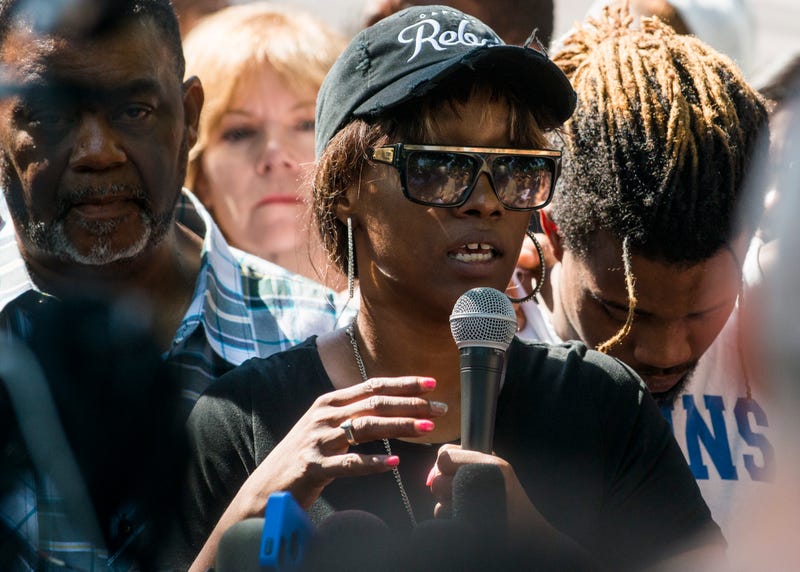 It's been more than a year since Philando Castile was shot and killed in St. Anthony, Minn., mere seconds after being pulled over by then-Police Officer Jeronimo Yanez. Now Castile's girlfriend, Diamond Reynolds, is finally reaching some sense of closure after reaching a settlement with the city of St. Anthony.
This week, Philando Castile's family was awarded $3 million to settle a civil wrongful death lawsuit against the tiny township of St. Anthony, Minn. A week earlier, CNN reports, the family of Mike Brown reportedly received $1.5 million from the city of Ferguson, Mo., in the 2015 death of the 18-year old.
Tomi Lahren has settled her lawsuit against former employer Glenn Beck and his website TheBlaze. According to the Dallas Morning News, Lahren is now free to go about her hate-spewing life after being released from her contract four months early.

A Philadelphia pizza deliveryman who was shot multiple times after plainclothes police officers fired 14 times at his vehicle has agreed to a $4.4 million settlement with the city, the Associated Press reports.
The family members of Victor Woods, 53, reached a $1.5 million settlement with New York City after Woods died from untreated, bleeding ulcers while incarcerated at Rikers Island, according to the New York Daily News.
New York City has agreed to pay more than $4 million to settle a wrongful death lawsuit with the family of Akai Gurley, who was fatally shot by a city police officer in the stairwell of a housing project in the city's Brooklyn borough, the New York Post reports.
The family of Martin Luther King Jr. has settled a disagreement over what to do with the civil rights icon's 1964 Nobel Peace Prize medal, although the terms of the settlement are not exactly known, Reuters reports.
The city of New York is paying out $2.7 million to settle a wrongful death lawsuit filed by the mother of Avonte Oquendo, the autistic boy whose body was found in New York City's East River in January 2014 three months after he disappeared from his Queens, N.Y., school, the New York Daily News reports.
The St. Louis Police Department has doled out $4.7 million since 2010 to settle some 44 cases, some of which include allegations of injuries or wrongful imprisonment or death, the St. Louis Post-Dispatch reports. The Post-Dispatch reviewed some payouts had not previously been publicized. One of the cases, the 2011…