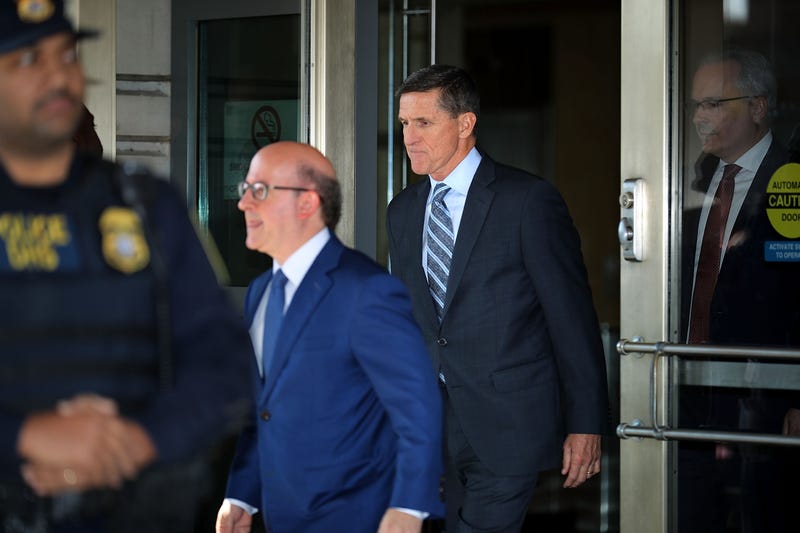 Updated Friday, Dec. 1, 2017, 1:03 p.m. EST: After pleading guilty Friday to lying to the FBI about conversations he had with Russian ambassador Sergey Kislyak, Michael Flynn released the following statement accepting responsibility for his actions:
President Ronald Reagan may go down as the greatest Russia hawk in U.S. history. His tough stance against the Soviet Union's expansionism and his efforts to support anti-Soviet movements in former communist-bloc states helped lead to the USSR's fall in 1991. His "Tear down this wall" speech at the Brandenburg Gate in…
Last week, Twitter said it was "pausing" to reconsider the process by which it bestows the blue check mark denoting accounts that had been "verified," and on Wednesday the company announced that it was yanking the designation from some users who occupy the neo-Nazi or nationalist bucket of grassroots white activism.…
News outlets have reported that Russian operatives, in an apparent attempt to sway voters toward Donald Trump, bought social media ads targeted toward certain groups of people. This week, Facebook revealed to our parent company, Fusion Media, that Russia-related content ran on two of our sites: Splinter (formerly…
Another one bites the dust. More specifically, Trump campaign foreign policy adviser George Papadopolous is actually just taking the L, apparently, and has pleaded guilty to making false statements to FBI agents during their investigation into possible Russian interference in the U.S. 2016 presidential elections.

On Wednesday night it was revealed that Jeff Sessions had contact with the Russian ambassador to the United States during Donald Trump's presidential campaign, a fact that Sessions denied during his Senate confirmation hearing for the position of U.S. attorney general. On Thursday, Sessions announced that he would…