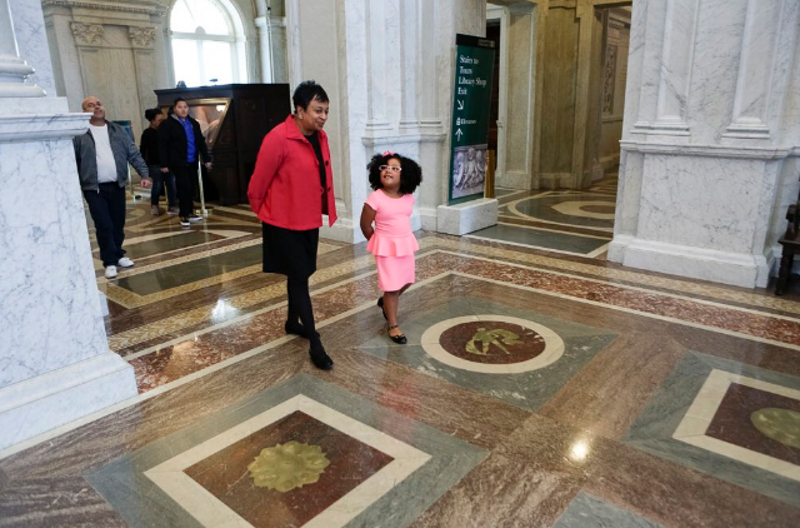 Daliyah Marie Arana has read more than 1,000 books, and she's just four years old. That's 250 books per year, or four books per week, assuming that she exited her mother's womb already having plowed through the first several chapters of Madame Bovary, which, according to the Washington Post, isn't far off.

On Sept. 14, the Library of Congress made history as Carla Hayden became the first black—and first female—librarian of the world's largest library, the GED Section reports. Hayden was sworn in by Chief Justice of the United States John Roberts.
Baltimore's Carla Hayden will officially head the Library of Congress after being confirmed with a U.S. Senate vote of 74-18 Wednesday, USA Today reports.