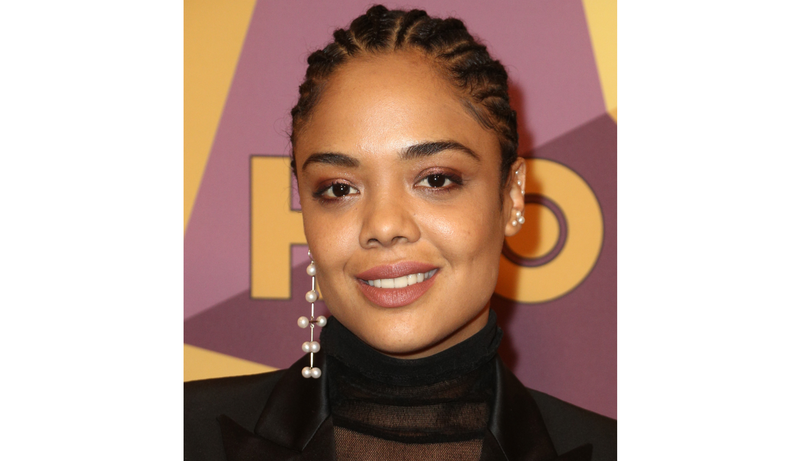 Actress Tessa Thompson is walking back her strong—but not at all inappropriate—remarks about Lena Dunham's participation in the Time's Up anti-sexual-harassment initiative.

Pearl-clutching liberals respond to instances of bigotry and bad behavior with "It's 2017, ffs!" Well, I've consulted the zodiac, and 2017 has been the year of the mediocre white man. Blake Shelton is the sexiest man alive, and Donald Trump the most powerful. White male mediocrity is simply the opposite of surprising.

Girls writer and Lena Dunham friend Murray Miller has been accused of raping actress Aurora Perrineau. When the news broke last month about the alleged rape, Miller's attorneys stated that Perrineau and her family had asked for a substantial amount of money for damages. But apparently that was not the case at all, and…
Since the series of sexual harassment and assault allegations against Harvey Weinstein broke the news, a plethora of other allegations have followed, and now it seems as if almost every breaking notification on our cellphones is another harrowing account of sexual misconduct. A proverbial "purge" of sexually abusive…
Updated Saturday, Nov. 18, 2017, 8:02 p.m. EST: Lena Dunham has issued an apology via Twitter for defending her friend and former Girls writer Murray Miller against rape allegations.
Lena Dunham has apologized for racially charged statements she made about New York Giants receiver Odell Beckham Jr. during an interview with Amy Schumer. In the apology, the Girls star acknowledges the "often violent history of the over-sexualization of black male bodies, as well as false accusations by white women…
In the newest tale of white-woman woe, Lena Dunham projected all her insecurities onto Odell Beckham Jr. The Girls creator took all her self-loathing and placed it on the New York Giants star receiver. In an interview with comedian Amy Schumer in Dunham's weekly newsletter, Lenny, Dunham claimed that Beckham looked…
Certain collaborations seem so counterintuitive — at least initially — that they almost can't help but be successful off the sheer ingenuity and ridiculousness of someone attempting to put those two things together. Fried chicken and waffles, for instance. (Also, Big Sean and public speaking.) The risk in doing this,…