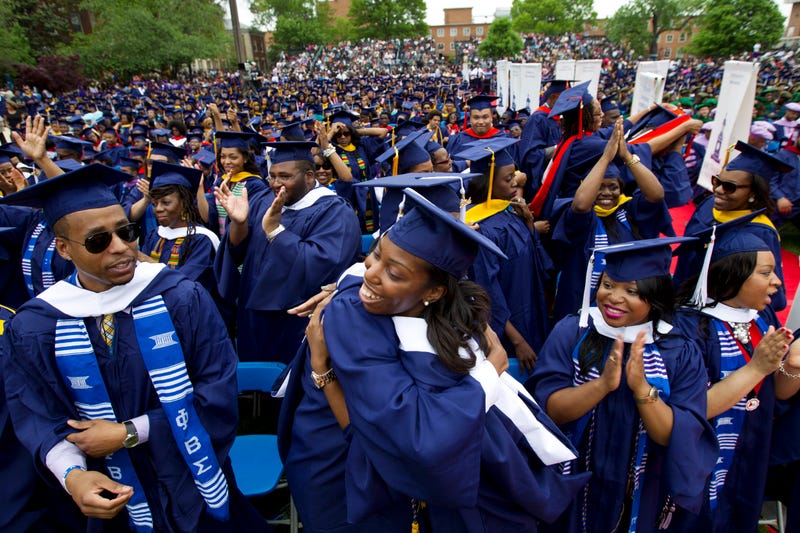 A few weeks back, I attended a talk at Howard University in which my fiancee was guest-teaching a class on public relations and integrated marketing. Before I got to the class, I went to the bookstore and bought a Howard University crewneck sweater. I'm a huge advocate for and supporter of HBCUs—I make a monthly…
She was a fearless fighter for our freedom, and one of the first of her kind: She was Frankie Muse Freeman, a brilliant civil rights attorney, activist and icon. She died Friday, Jan. 12, at the age of 101.
The Rhodes Trust has announced its newest Rhodes scholars, and 10 of the 32 American students selected (pdf) to attend the United Kingdom's Oxford University for postgraduate studies are African American, the most ever to receive the prestigious honor.
"I was being Taylor Swift and you just Kanye'd me," Angela Rye said, scolding her The Root 100 gala co-host, Extra's A.J. Calloway. Only someone as strong-willed as Rye could use "Kanye" as a verb. But what else do you do when you're having your shining moment and A.J. Calloway comes up, attempting to take that shine?

The best way to start any day is with some black excellence, and today that cup runneth the hell over. The list of MacArthur fellows is out, and this year, six of the recipients are black.