According to a new report from Reuters, children in the Fruitvale neighborhood of Oakland, Calif., are being exposed to lead at levels more dangerous than in Flint, Mich.
Flint made headlines in the last year for lead contamination in the city water supply, but according to the study, the lead contamination in Oakland is coming from a different source: lead-based paint.
Of the 500 children tested who live within Fruitvale, 7.57 percent had elevated levels of lead in their blood, and as the East Bay Times notes, that far exceeds the nationwide average of 2.5 percent.
In all, the Reuters study found almost 3,000 neighborhoods with poisoning rates that are far higher than those in Flint, Mich.
The report says that heightened levels of lead in children "can reduce IQ and stunt development." In children up to age 6, the Centers for Disease Control and Prevention threshold for an elevated blood level is 5 micrograms per deciliter.
G/O Media may get a commission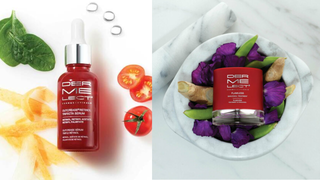 Save $19
Retinol Renewal Kit
As the East Bay Times notes, many of the communities in the study are affected by "legacy lead" in the form of crumbling paint, plumbing or industrial waste, and that is exactly the case in Oakland, where 90 percent of the housing stock was built prior to the lead-paint ban in 1978.
The Fruitvale neighborhood is among the most susceptible to lead exposure. One 55-unit building that was full of lead hazards received a federal grant to clean up the complex. Twenty of the units in the building had children younger than 6 living there.
"It's not just Oakland; it's all over California," said Yolanda Burrell, co-owner of a homesteading shop called Pollinate Farm & Garden. Her shop offers classes to local gardeners on how to treat contaminated soil. "What I always advise people is that if they haven't done a lead soil test, to go ahead and assume they've got a significant lead level in their soil."
Read more at Reuters and the East Bay Times.