A new study from the American Journal of Public Health, published Tuesday, reveals that black men are nearly three times as likely as white men to be killed by police use of force, CNN reports.
The report may come as little surprise to many, given the rise of the Black Lives Matter movement in the past three years and the recent high-profile police shootings of Philando Castile, Terence Crutcher, Alton Sterling, Keith Lamont Scott, Alfred Olango and more.
However, as CNN notes, the new study does indeed shed light once more on the disturbing racial disparity that may exist in police use of force or "legal intervention," as the researchers dub it.
American Indians or Alaska Natives are also nearly three times as likely to be killed in legal intervention as their white counterparts, and Hispanic men are nearly twice as likely, the study notes.

"It affirms that this disparity exists," James Buehler, clinical professor of health management and policy at Drexel University in Philadelphia, who authored the study, said, according to CNN. "My study is a reminder that there are, indeed, substantial disparities in the rates of legal-intervention deaths, and that ongoing attention to the underlying reasons for this disparity is warranted."
G/O Media may get a commission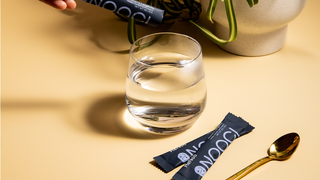 According to the report, Buehler analyzed national vital statistics and census data on legal-intervention-related deaths from 2010 to 2014. That data came from the Centers for Disease Control and Prevention's Wide-Ranging Online Data for Epidemiological Research database system, which also includes county-level death certificates. The data counted some 2,285 legal intervention deaths in that span of time.
Buehler acknowledged that the data did not provide details on the circumstances of the police-involved deaths, but the data did give him a close look at how many deaths involved black, Hispanic and white men ages 10 and up.
What he found was that although white men did account for the largest number of deaths, because they make up a larger population, black and Hispanic men were 2.8 and 1.7 times, respectively, more likely to be killed by police use of force than white men. And although American Indians or Alaska Natives accounted for less than 2 percent of legal-intervention deaths, the rate was similar to that of their black counterparts.
Read more at CNN.