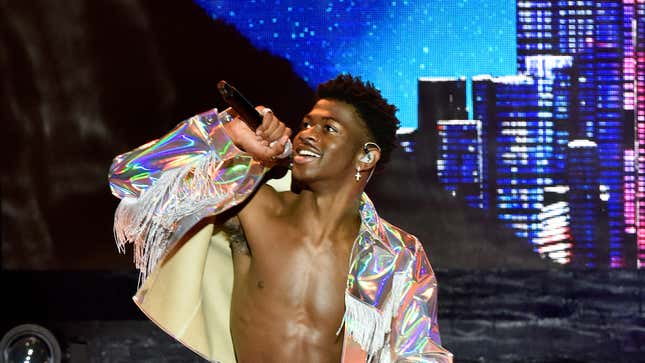 Has the time come when Lil Nas X can't ride his horse "no more?" Well, he won't be riding it on No. 1 Boulevard any longer because "Old Town Road" has been dethroned.
My Hip-Hop Story: Cedric The Entertainer On Jay-Z and His Indisputable Role In Shaping The Genre's Culture
*cue shock and awe*

That's right, according to BuzzFeed News, Billie Eilish has knocked Lil Nas X's pervasive hit song off the top spot on Billboard's Hot 100 list. Her song, "Bad Guy" is now the reigning song queen. Now, unlike "Old Town Road," I don't think I've heard her song, unless it's one of the countless white-girl-popstar songs that I subconsciously blend together.

But, if you want to give it a whirl, here it is!
Like the social media maven he is, Lil Nas X immediately took to Twitter to congratulate the 17-year-old singer, noting she "deserves this!"
Naturally, he had a great sense of humor about it, too. I mean, no harm, no foul, right? He already broke a very-hard-to-break record, so anything after that is just an extraneous (yet tasty) cherry on top.
He also dropped a cute fun fact, noting that each monumental day for "Old Town Road" was linked to a significant birthday in Lil Nas X's life.
"'Old Town Road' was made on the producer Kio's birthday, went number one on my birthday and left number one the week of Billy Ray's birthday," the 21-year-old artist tweeted on Monday.

Of course, "Old Town Road" could give us a plot-twist and take back the spot sometime in the near future, but regardless of what happens, it was a nice horse ride.

Nah, who am I kidding? He's still on a horse.