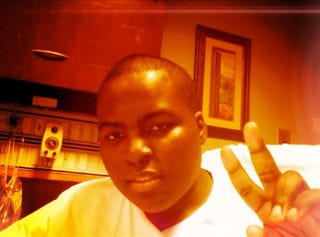 Rob Markman of MTV.com is reporting that singer Sean Kingston sent a picture of himself, from what appeared to be his hospital bed, via Twitter. Kingston, who was rushed to the hospital on Memorial Day Weekend after a Jet Ski accident in Miami, was first said to be in critical condition before he was moved to the ICU days later. On Sunday, however, the "Beautiful Girls" singer looked a lot better in a photo he posted, in which he's sporting a fresh haircut and holding up two fingers. "Feeling a lot better! GOD IS GREAT! Thanks for all the prayers and support! Love you ALL!" he tweeted.
Kingston's publicist would not comment further on his condition, but if a picture is worth a thousand words, then it looks like Kingston is squarely on the road to recovery.
Read more at MTV.com. 
In other news: Deshon Marman Tells His Side of Sagging-Pants Arrest.
Like The Root on Facebook. Follow us on Twitter.