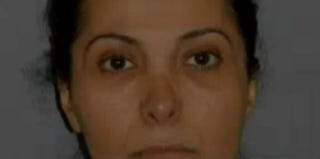 Saudi Arabian Princess Meshael Alayban has been arrested in Orange County, Calif., on charges of holding five women against their will and forcing them into labor.
According to NBC Los Angeles, one of the women enslaved — a woman from Kenya — escaped from a three-story building and alerted authorities after her boss stole their passports and work contracts and forced them to work.
Alayban first hired the Kenyan native in March 2012 to work at her home in Saudi Arabia, Engen said. They had signed a two-year contract guaranteeing the worker would be paid $1,600 a month.

In May 2013, Alayban and her family moved to Irvine with the victim, who cooked, cleaned, and washed laundry for eight people.

Authorities said the victim was working 16 hours a day for $220 a month — a fraction of what they agreed upon.
Read more at NBC Los Angeles.