Hand me a late pass. I finally watched a clip of The Real Housewives of Atlanta reunion episode. (Sorry, since starring on reality TV, I stopped watching it.) Yes, the one where cast member Porsha Williams hit her co-star Kenya Moore over the head and dragged her across the floor by her hair like the wife of some cartoon caveman.
It—along with Williams' post-fight reaction—was worse than any of the preshow rumors or even anything described on social media. Black women in ball gowns brawling—again. A similar scene played out in season 1 of Bravo's Married to Medicine—it was beyond disturbing (as was Williams' post-fight tantrum).
Civil rights group ColorOfChange.org thought so, too. According to the Hollywood Reporter, the organization released a statement calling on Bravo's parent company, NBC Universal, to address the "troubling pattern of violent, stereotypical portrayals of black people across Bravo's black reality franchises."
As someone who's been on reality TV and subjected to its editing—and who's also been the target of an attempted attack by a cast mate—portrayals of black women and, more personally important to me, the safety of the cast are great concerns as I consider whether to participate in another season of reality TV. (In my case, a co-star tried to break down a door to assault me and another woman. We ran to avoid fighting on TV.) 
But back to that RHOA fight that everybody's still talking about, and the vigorous debate about whether Williams was wrong or Moore had it coming. There's really no way around it: Williams was dead wrong for putting her hands on Moore in any way. And Moore was dead wrong on that stage, too, for antagonizing Williams.
G/O Media may get a commission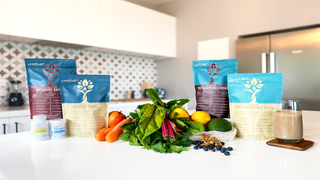 Since joining the RHOA cast in the fifth season, Moore has based her entire character around menacing her cast mates, particularly Williams. She talks a lot of crap. But hitting, dragging or otherwise laying angry hands on someone who antagonizes you is one of those things that even the most upstanding folks daydream about—or so I heard. Everyone on that reunion stage, except maybe host Andy Cohen, had fantasized about dragging Moore at some point, but no one lost control enough to do it, except Williams.  
As wrong as Williams was, she is a victim, too. The reunion set was what ColorOfChange.org called a "staged hostile environment." Moore repeatedly flicked a scepter in Williams' face and called her a "dumb ho" on a bullhorn while she sat just a few feet away. (To be fair, Williams also throws her fair share of jabs at Moore—Moore just knows how to take deeper digs.) The bullhorn set off Williams, who admittedly behaved out of character when she confronted Moore and assaulted her.
After the fight, Williams was asked to leave the reunion taping, while Moore was allowed to return. As viewers anticipate part 2 of the RHOA reunion on Sunday, rumors abound that Williams will not be returning to the show for breaking an alleged Bravo anti-fighting policy—which I had never heard of before this brawl and don't believe exists, given the number of fights that have happened on the network's other shows.
If Williams goes, so should Moore. No matter who stays or leaves, Bravo would do well to rethink its portrayals of black women and keep its cast members safe. 
Perhaps there's hope. Bravo head honcho Cohen initially tweeted that "a bullhorn didn't equate to violence to me," but after significant push-back from viewers, he announced that props would be banned from reunion shows. That's a start.
Demetria L. Lucas is a contributing editor at The Root, a life coach and the author of A Belle in Brooklyn: The Go-to Girl for Advice on Living Your Best Single Life and the upcoming Don't Waste Your Pretty: The Go-to Guide for Making Smarter Decisions in Life & Love. Follow her on Twitter.