U.S. Supreme Court Associate Justice Antonin Scalia was found dead Saturday at a West Texas ranch, reports My San Antonio.
According to reports, Scalia, 79, arrived at the Cibolo Creek Ranch on Friday and attended a private party with about 40 people. When he did not appear for breakfast, a person associated with the ranch went to his room and found him unresponsive.
There was no sign of foul play, according to an unnamed federal official who said that Scalia died of natural causes. No official cause of death has been released. 
According to My San Antonio, a gray Cadillac hearse from the Alpine Memorial Funeral Home pulled into the ranch on Saturday afternoon.
G/O Media may get a commission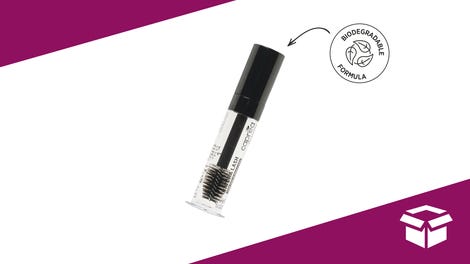 It's $8
20% Off Lash + Eyebrow Serum 2.0 - Caprea Beauty
Scalia, the first Italian American on the high court, was nominated to the Supreme Court in 1986 by President Ronald Reagan.
Texas Gov. Greg Abbott released a statement Saturday afternoon, as did Chief Justice John Roberts, who said that he and other justices were "saddened" to hear of Scalia's passing, according to CNN. 
"He was an extraordinary individual and jurist, admired and treasured by his colleagues," Roberts said. "His passing is a great loss to the court and the country he so loyally served. We extend our deepest condolences to his wife, Maureen, and his family."
Already there is speculation about what Scalia's death in an election year could mean. Certainly it will figure prominently for candidates running the nomination and presidency.
In the meantime, the New York Times reports that President Barack Obama said Saturday night that he will nominate a successor to Scalia on the high court and will not leave it to the next president.
"Obviously, today is a time to remember Justice Scalia's legacy," Obama said. "I plan to fulfill my constitutional responsibility to nominate a successor in due time. There will be plenty of time for me to do so and for the Senate to fulfill its responsibility to give that person a full hearing and timely vote."
The president has 11 months left in his second term and has already named two judges to the high court: Elena Kagan and Sonia Sotomayor.
Democratic leaders like Democratic National Committee Chair Rep. Debbie Wasserman Shultz are already weighing in, saying that the Republican-controlled Senate would be irresponsible to block the nomination. During Saturday night's Republican debate, however, Donald Trump and others said that it was incumbent on Republican leaders to do just that.
Scalia was a staunch—and vocal—conservative. The president will most likely nominate a more moderate jurist, which would tip the balance of SCOTUS to a more "left-leaning" court. 
Read more at My San Antonio and the New York Times.