Doc McStuffins, the lovely Disney Junior show about a nurturing 6-year-old girl who can talk to the stuffed animals that she cares for in her "clinic" may not be back on air.
This is surprising because two years ago the New York Times reported that Doc McStuffins merchandise clocked $500 million in sales and that the character Doc McStuffins, along with Dora the Explorer, remains one that has crossed over into "mainstream" American homes.
As of Thursday, RenewCancelTV reports that the fate of season 5 has not been decided. Only that its premiere date is TBA.
With that, parents, grandparents, aunties and siblings took to Twitter Saturday morning, causing #RenewDocMcStuffins to trend and sending the message to Disney Junior that representation is important.

G/O Media may get a commission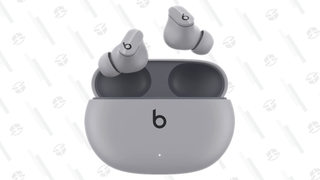 #RenewDocMcstuffins because my little sister deserves a cartoon that shows she can be a successful black woman.
— Nicotine (@MuvaCig) July 2, 2016
We hope Disney does the right thing by renewing our favorite little doc, the only show on TV with a little black girl as its star!