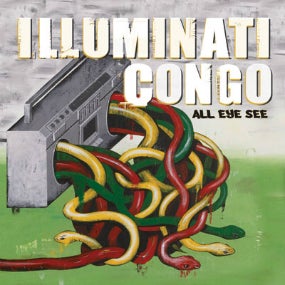 The Chicago-based duo Illuminati Congo are back with their latest full-length album, All Eye See. Members Jahn the Baptist and Nic the Graduate continue to create their unique hip-hop sound, combining musical influences from classic reggae to modern rock and synth.
More than beats and rhymes, Illuminati Congo have made a name for themselves in Chicago and beyond with their heavy use of instrumentals, putting a unique twist on the conventional hip-hop sound of today. All Eye See includes a slew of vocal collaborations, including Cee Knowledge the Doodlebug from Digable Planets and reggae artist Lee "Scratch" Perry.
Illuminati Congo's All Eye See is available Nov. 8.
Previous recommendation:  A New Book Looks at Unsung White Activists.
Got ideas for The Root Recommends? Send them to recommendations@theroot.com.