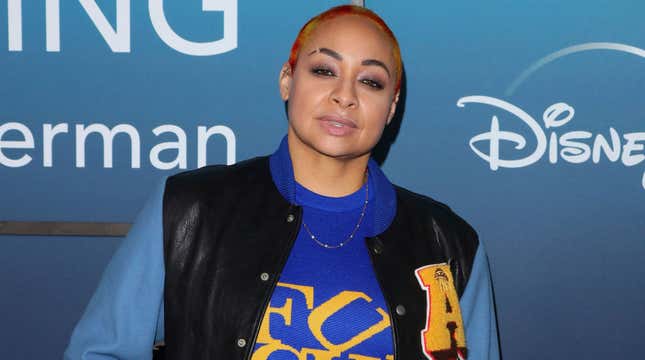 During an episode of "The Best Podcast Ever With Raven and Miranda" that was published on Monday (August 7), Raven-Symoné opened up to her wife Miranda Pearman-Maday about the weight-shaming she faced as a teen. The Disney Channel star, 37, also shared that because of the bullying she had gotten plastic surgery at a young age.

Tackling A Black Maternal Health Crisis & Embracing Reproductive Justice | The Root Institute
"I had two breast reductions and lipo before I turned 18," Raven-Symoné stated. Furthermore, she also explained that he father Christopher Pearman encouraged her to undergo the procedures because of all of the scrutiny she faced. "There was paperwork involved," she said.
"My dad suggested strongly that I should get my breasts reduced. He was like, 'So you don't feel bad, is there anything that you want?' I was like, 'Yeah, if I get lipo, will people stop calling me fat?' So I got a twofer. It was just a mess, just being that young and the pain of it all."
Following her first breast reduction, Raven believed they were "still too big" and did another reduction. After the second surgery, she wound up having a seizure. "I remember waking up and seeing everything, and then I just started to have this dry mouth, and couldn't breathe and went back under," Raven remembered.
She still doesn't know what caused the seizure. Sadly, the bullying didn't stop for the actress as she recalled still getting "reamed through social media because I wasn't skinny as everybody else and they still called me fat. You get that done and it's still not what everybody wanted to see."
In July, Raven criticized the popularity of the type 2 diabetes drug Ozempic being used for weight loss. She told E! News: "I have pre-diabetes and diabetes in my family. If I'm not careful with my intake of types of foods, I am more susceptible to getting diabetes."
Raven added: "So, I think it's very important we understand certain medications are made for certain people and to not take that away just for glamazon purposes."