North Carolina rapper Rapsody dropped her second full-length album, Laila's Wisdom, on Sept. 22. It's her first album under the Roc Nation imprint, and the first to feature a suite of top-tier guest stars, including Kendrick Lamar, Black Thought and Anderson .Paak.

It's easy, and quotidian, to reduce Rapsody to a "dope female emcee." But the truth is she can dust most of these penis-possessing niggas on the mic. Laila's Wisdom might be her best full project to date, with an opening title track that instantly earned a spot on my "Best of" list for 2017.
Though Rapsody is finally getting some love from mainstream media outlets, she's been in the rap game for a cool decade now, flying under the radar while popping up for guest verses and dropping mixtapes and EPs. She's the closest thing I've heard to Lauryn Hill's halcyon The Score days—but she's making music in an era that doesn't value that so much. And because she's 34 and comports herself as such in a young person's game, Rapsody may never catch that mainstream breeze.

Thing is, if the aliens visited us today and an arbiter shared with them examples of every musical genre, chances are Rapsody wouldn't be used as an example. The aliens would be introduced to the rap "stylings" of a "Yung," "Lil" or some dude Amber Rose loved post-Kanye West. The little green people would likely hear "Bodak Yellow," which just hit No. 1 on the Billboard Hot 100.
Because popular music will always be just that, a little more work is required to find good, contemporary hip-hop that emphasizes bars—and that isn't from Drake, Lamar or J. Cole.
G/O Media may get a commission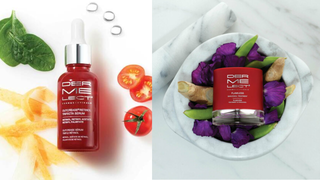 Save $19
Retinol Renewal Kit
Good, under-the-radar hip-hop exists in abundance, and I make it my business to scour the corners of the internet in search of hip-hop from artists who will never make more than four figures in album sales, but who show love and respect to the genre through the quality of their product. Below is a list of artists that mainstream magazines like Rolling Stone and Entertainment Weekly would never give ink to unless they registered on the charts.
If you're like a handful of my friends who won't go near the radio and are stuck in the '90s kicking and screaming, this list is for you. For the rest of you, it'll be easy to peruse the list, say "Who??" and keep it moving. But really, if you enjoy good hip-hop, there's almost certainly something here for you.

Chuuwee
Chuuwee has mastered the timeworn art of rolling socially conscious lyrics with weed-infused tales. The Sacramento, Calif., rapper has flown under the radar for some time, but always pops up in backpack-rapper conversations. He only has five official albums (including two, Paradiso and Purgator, from this year alone), but he has a Curren$y level of output—releasing a mess of mixtapes since 2009 that you could spend all day listening to.

Dizzy Wright
Dizzy is an introspective spitter with a fantastic cadence that fits over trap beats and soul samples. Like Chuuwee, Dizzy has been running through the independent circuit for over half a decade, but 2017 has been a high-output year for the Las Vegas emcee: Dizzy recently released his third studio album, The Golden Age 2, and he and the members of his Still Movin' imprint have released new music every week without fail.

Joey Fatts
If you check for Vince Staples, chances are you've come across his LBC brethren, Joey Fatts. He won't murder you with bars, but Fatts makes great trunk-rattling music and works with several beloved, established rappers, including A$AP Mob, Curren$y and probably several other rappers with dollar signs in their names. He released a flame-emoji-worthy trilogy of tracks leading up to his recent studio release, I'll Call You Tomorrow II: "Swingin'," "Everybody Knows" and "562" with Staples.

A$AP Twelvyy
A$AP Mob seems to be divided into members that care about bars (Twelvyy and Nast) and members who aren't as concerned about them (Ferg, Ant). The group's paterfamilias, A$AP Rocky, tends to go both ways. I entertain the Mob because of solid beats and cats like Twelvyy, who just dropped his debut album, 12. Twelvyy, a Harlem native, is clearly a student of 1990s New York boom bap, but neither his flow nor his production sounds dated.

Freddie Gibbs
Only two good things have ever come out of the sweaty, nondeodorized armpit of America that is Gary, Ind.: the Jackson family and Freddie Gibbs. (Editor's note: Deniece Williams and Jesse Powell might disagree. —P.J.) Gibbs' gruff, syrupy flow sounds like it fits better in the Dirty South than the Midwest, but dude has bars and an excellent ear for beats, which range from atmospheric production from the Alchemist to joints that will shake your fillings loose. His latest album, You Only Live 2wice, might have the best three opening tracks I've ever heard on a rap album.

Apollo Brown
The only nonrapper on this list, Apollo Brown is a producer from Grand Rapids, Mich. He's spent years carving out a niche for himself as a heavy soul sampler; as of late, he's been on his Gang Starr trip, releasing joint albums with hip-hop journeymen Ras Kass, Planet Asia and Skyzoo. Brown's production has become more intricate and nuanced in recent years, and he's definitely your favorite backpacker's favorite producer right now.

Nick Grant
Nick Grant might be the only South Carolina rapper I've ever consistently enjoyed (sorry, Jeezy). He's like J. Cole if J. Cole's music didn't make you feel like you were lying on a plush couch after downing a rack of baby backs and a tall boy. His single "Get Up" flirted with crossover appeal, and his debut album, this year's Return of the Cool, is worth a listen. But Grant truly set the bar high with his fantastic introductory mixtape, 2016's '88.

Skyzoo
I promised myself some time ago that as long as I had a medium through which to write about music, I'd always give Skyzoo props. In my eyes, there's no one rapper on any level who has been consistently good with beats and lyrics for as long as he has (since his 2006 album with Rapsody's mentor 9th Wonder, Cloud 9: The 3 Day High). With his new EP, Peddler Themes, and an upcoming album this winter, Skyzoo is keeping Brooklyn, N.Y., and hip-hop, alive, one couplet at a time.