In an episode of NBC's Dateline scheduled to air Friday night, a woman who worked as an intern for Epic Records when she was teen says R. Kelly sexually abused her.
Tracy Sampson, now 36, told Dateline that in the summer of 1999, she was just 16 years old the first time Kelly tried to kiss her.
Sampson said Kelly asked her "Can I kiss you?" to which she replied "No." He asked her for a hug instead, and she said that when she hugged him, he kissed her anyway.
He then began a sexual relationship with her, according to her account.
"I was in love with him," Sampson told Dateline. "I just didn't know what to do. Like, I didn't know if this was normal. I didn't know if this is how adults acted."
G/O Media may get a commission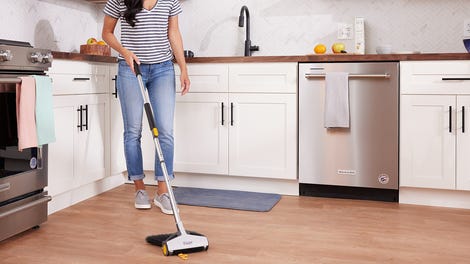 BOGO 50% Off
Flippr - BOGO 50% Off
Sampson is the latest in a number of women who have come out with accusations against the 52-year-old singer since the airing of the Lifetime documentary series Surviving R. Kelly—which recounted many of the allegations of physical, sexual and emotional abuse made against the Kelly.
For his part, Kelly denies all the allegations, and there are no current criminal charges against him.
A video was widely circulated that appeared to show Kelly having sex with and urinating on a 14-year-old later revealed to the the niece of singer Sparkle. Kelly was put on trial in 2008, but was eventually acquitted of all charges.
Sampson told NBC that when she turned 18, she ended her relationship with Kelly and filed a lawsuit against him that alleged sexual abuse on Kelly's part. The suit was settled in 2002 for $250,000.
Steven Greenberg, the Kelly attorney who has recently been very vocal about his client's innocence, told NBC that there is no evidence of Kelly having sex with underage girls "because it didn't happen."
Greenberg has previously claimed that singer Aaliyah lied about her age in order to marry Kelly, and that his client was totally unaware.
There are videos and other evidence online that refute Greenberg's claims about the deceased chanteuse.
Dateline asked Greenberg if all the women coming forward were some sort of coincidence.
"There's not 'all these women'. There's a few women who are making these allegations for which there's no proof," Greenberg replied.
"The record companies are abandoning him. Other artists are all of a sudden acting like they're shocked by these rumors that—that are floating around. He's having a very difficult time. But he is strong, he's tough. He wants to put out his music and continue performing for people. And I expect that's what he'll be able to do," he added.
Dateline airs on Friday night at 10 p.m. EST/9 p.m. CST.