President Barack Obama will take on the role of stand-up comedian—delivering one-liners and performing sketches before a crowd of journalists, celebrities and politicians—during the annual White House Correspondents' Association dinner Saturday. Since the president has to poke fun at himself, we wanted to poke a little fun at his awesomely "dad" sense of humor.
1. He introduced his official birth video at the 2011 White House Correspondents' Association dinner.
2. A smooth Barack showed off his dance moves on The Ellen DeGeneres Show.
3. The veteran bedtime reader brought characters to life while reading Where the Wild Things Are at the annual White House Easter Egg Roll.
4. The basketball-fan-in-chief brought out the "Obama handshake" with Kevin Durant.
G/O Media may get a commission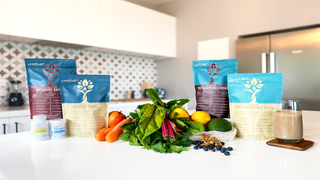 5. Spider-Man attacked the president.
6. Three snaps for the University of Connecticut women's basketball team.
7. A closet crooner, he broke into song, specifically Al Green's "Let's Stay Together," during a fundraising event in New York.
8. Obi-Wan Obama fenced with a lightsaber on the South Lawn of the White House.
9. The father of two applied his magic touch to crying babies.
10.  He is too cool for school, channeling his inner Jay Z and brushing his shoulders off.
11.  But he also has a country side, donning cowboy hats during outdoor rallies.
12. He slow-jammed the news on Late Night With Jimmy Fallon.
13. The president takes presidential selfies.
14. He took care of a pesky little fly during an interview with CNBC's John Harwood.
15. He cracked jokes about spilled milk during his 2012 State of the Union address.
One for the road:
Like The Root on Facebook. Follow us on Twitter.
Nicole L. Cvetnic is The Root's multimedia editor and producer.