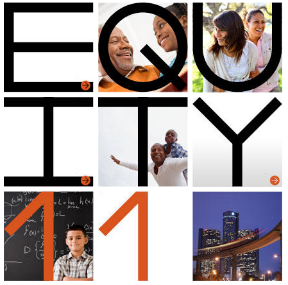 Equality Summit 2011, the fourth in a series of national summits by PolicyLink, a national institute dedicated to advancing social and economic equality, kicks off tomorrow in Detroit. Activists, leaders and policymakers alike will descend on the Motor City to discuss the nation's current state of economic inequality and share ideas on how to ensure economic growth and job security for all Americans. The summit's three-day schedule includes a variety of panels, lectures and presentations on topics ranging from job growth and education to transportation and housing rights. 

For more information and to register for the Equality Summit 2011, visit PolicyLink's website. 
Previous recommendation: Cain Tells His Side of the Story in New Book.
Got ideas for The Root Recommends? Send them to recommendations@theroot.com.